Everything You Need to Successfully Expand Your Home in Montreal
Whether you need more space to accommodate a new family member or to be able to work away from the dining room, different options are available to you to carry out a home expansion in Montreal.
With housing prices on the rise in recent years, expansion is an attractive alternative to moving. In addition to getting a more spacious home, its market value will increase, so you're a winner in every sense!
Take advantage of the in-depth expertise in home expansion in Montreal of the experts from ESPÉ!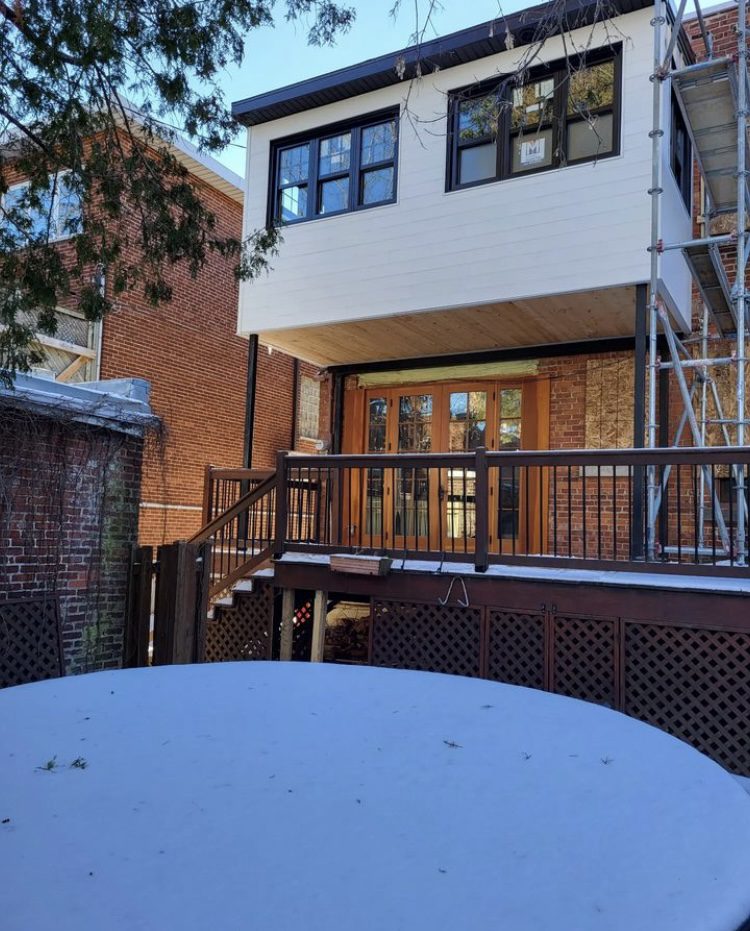 What are the different options for home expansion in Montreal?
When you think of expansion, you immediately see huge construction projects with the intervention of an architect. But it doesn't need to be the addition of an entire floor.
Several options are available to you, such as the construction of a home extension in Montreal that will be used as an office, a solarium behind the house, a sunroom, or a horizontal expansion for a larger living area.
Transforming your basement or attic into functional rooms may also be an attractive option to gain more living space for a small cost. If you have a garage, you can also create an extension above it, resulting in a quiet space away from the noise of the house.
Don't hesitate to contact our advisors for custom designs among different types of expansion or construction.
Eco-friendly renovations
Ecological materials are now an integral part of most home renovations in Montreal. These energy-efficient construction materials allow you to save on heating bills.
Our expansion and renovation contractors receive many requests in this regard, and our team has developed partnerships with distributors of quality products for our clients who wish to turn to this type of renovation.
A multidisciplinary team for successful renovations
When we're excited about an idea, we tend to skip certain steps, including the most important one: the design of the plans. This is a common mistake, and it can cause some people to slip up when carrying out the expansion work. Our multidisciplinary teams can guide you through these first crucial steps to achieve an extension project that combines beauty and functionality according to your needs.
To avoid errors along the way, our team follows you at each stage of the transformation for constant support, from design to completion, with detailed plans and explanations.
With us, you get a single point of contact, from the initial dream to the finishing touch.
Renovation specialists for 20 years
For over 20 years, ESPÉ has been THE specialist in renovation and high-end design in Montreal. We help our clients develop a living space that is perfectly balanced between functionality and aesthetics.
As Montreal is our area of expertise, construction standards and the necessary permits are our daily business. We also make sure to get the best materials at the best price for our clients thanks to the relationships that we have established with trusted suppliers. With us, you're part of the team!
For results that exceed your expectations, we're a single point of contact to carry out your home expansion project.
To get an idea, discover all our renovation projects in Montreal in pictures!