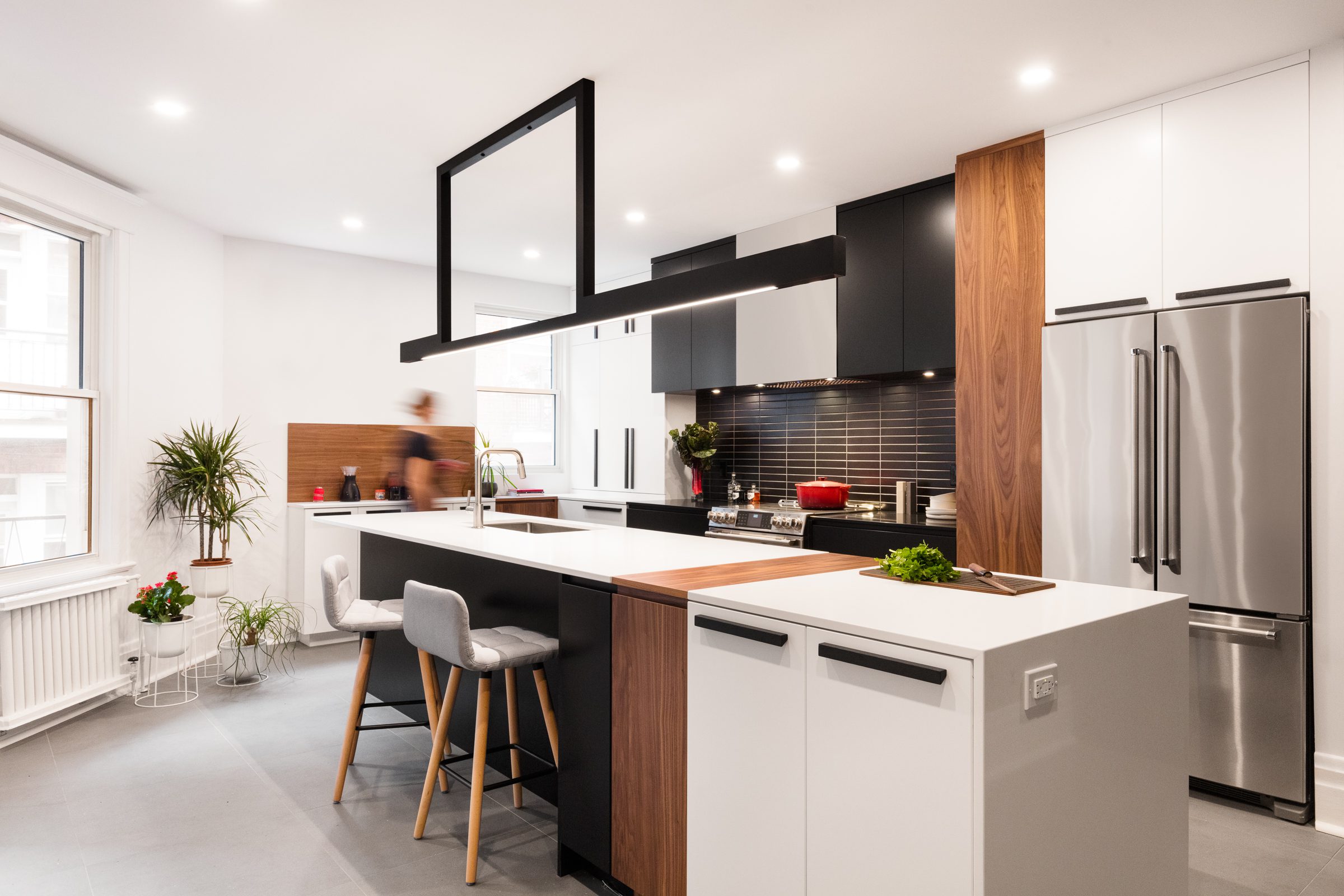 The challenge
Our clients had moved to Montréal for work and bought a two-storey condo in a 100-year-old building. They wanted to update their old, outdated Outremont home and turn it into a place that fits their tastes and lifestyle.
The ask
We needed come up with a functional space that would work for our clients—remote workers who love to cook. They also wanted a master bedroom with a very chic en-suite bathroom. Not only was the condo in poor condition, but the downstairs dwelling was also being renovated—we needed to ensure strong collaboration so the work would go smoothly.
We quickly discovered significant structural issues, so we went into problem-solving mode to rectify these and work on creating a personalized concept. Our plan involved:
Securing the three floors being renovated in this century-old building to protect the original structure

Repaving the basement and rebuilding the master beam

Opening up the main floor as much as possible by removing the laundry room and full bathroom

Reconfiguring the second story to add an en-suite bathroom to the master bedroom
The result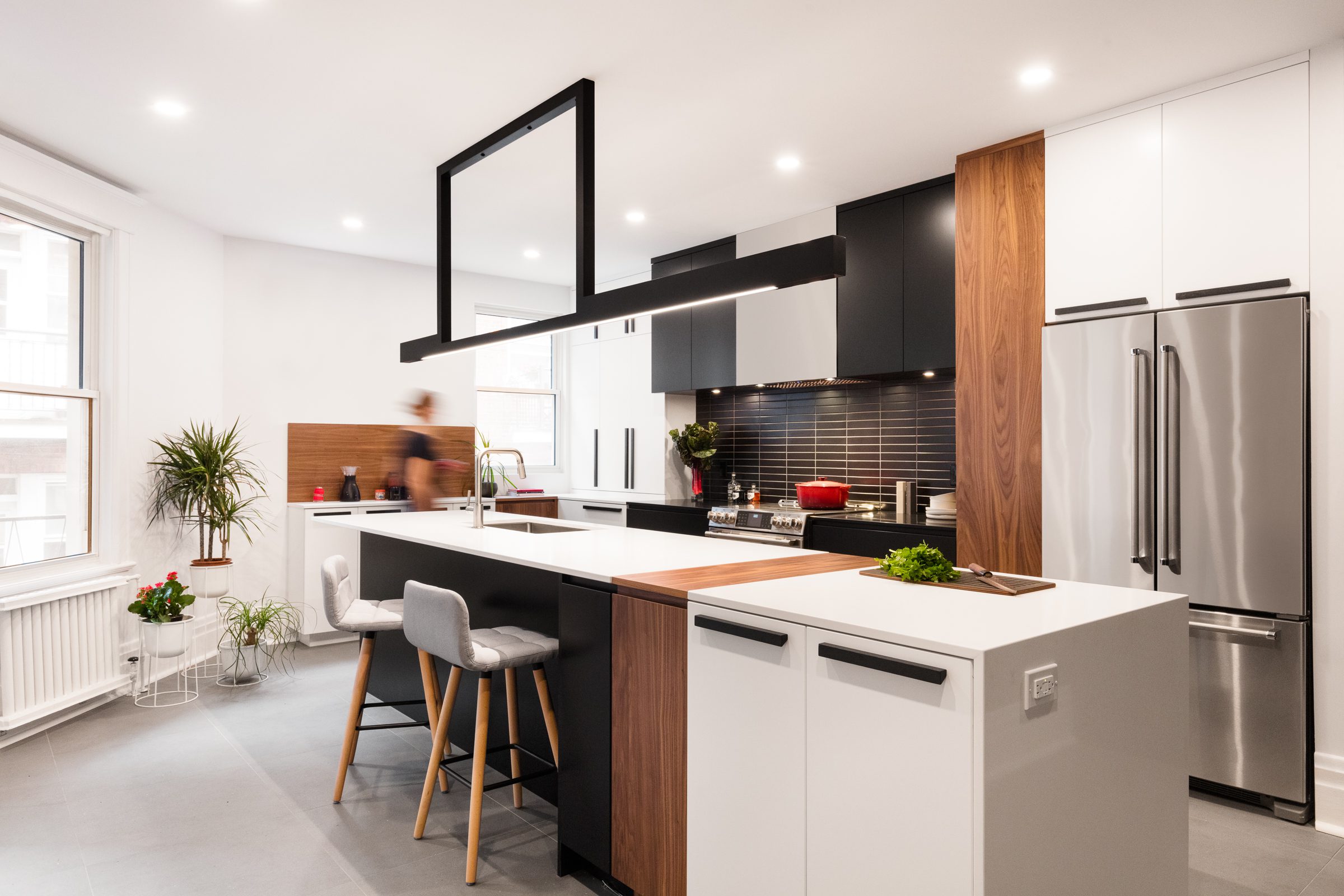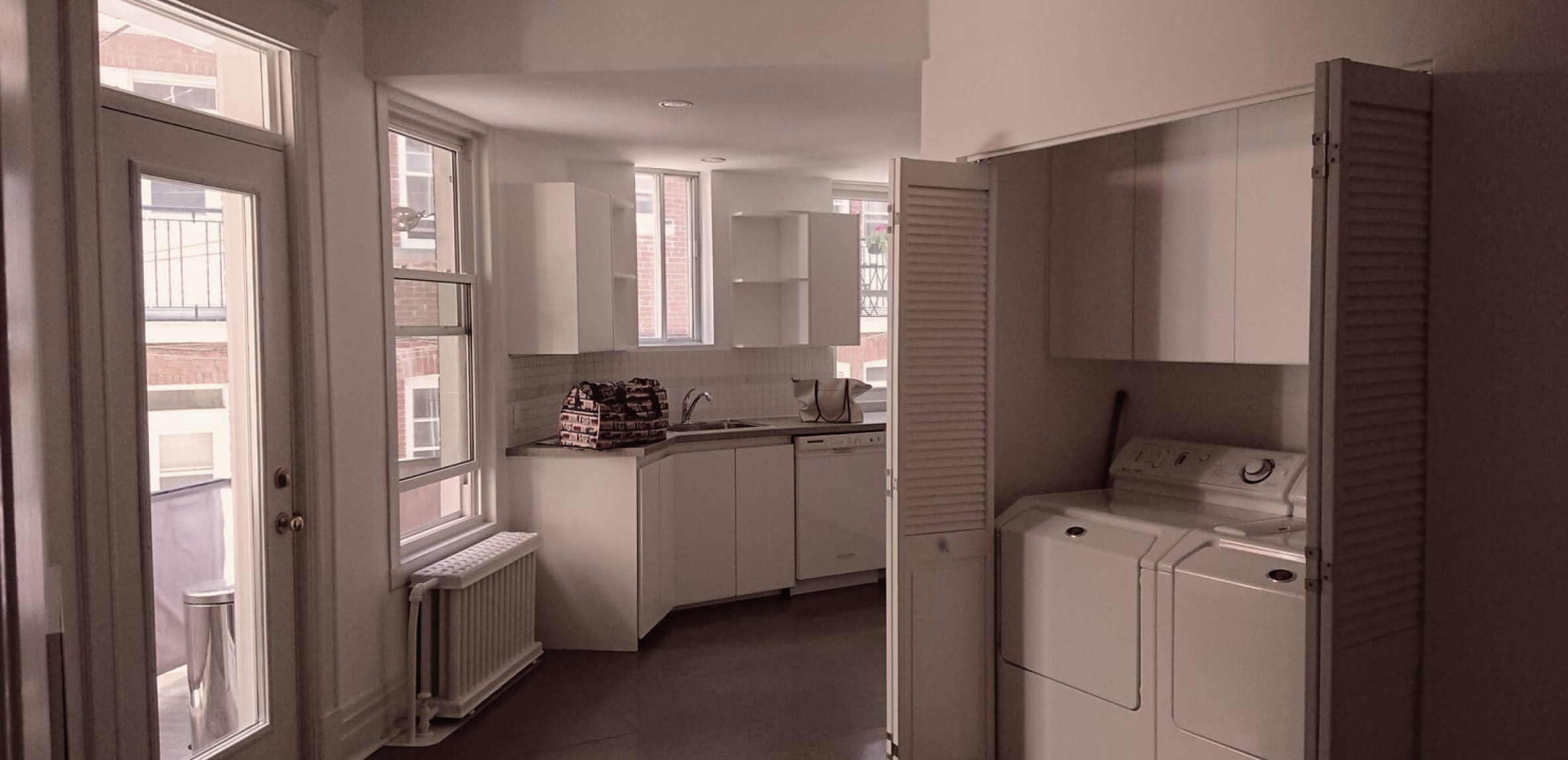 Before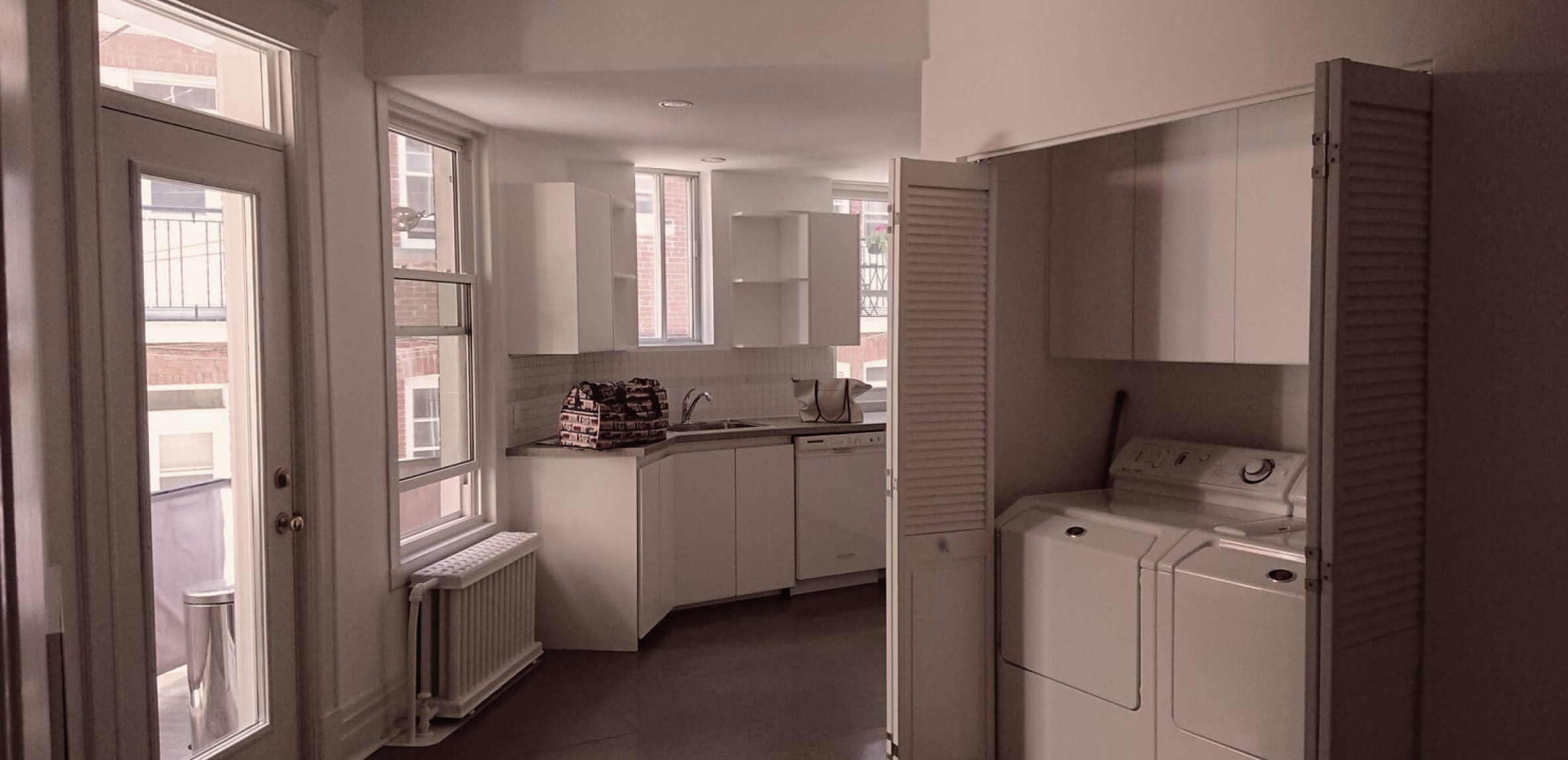 After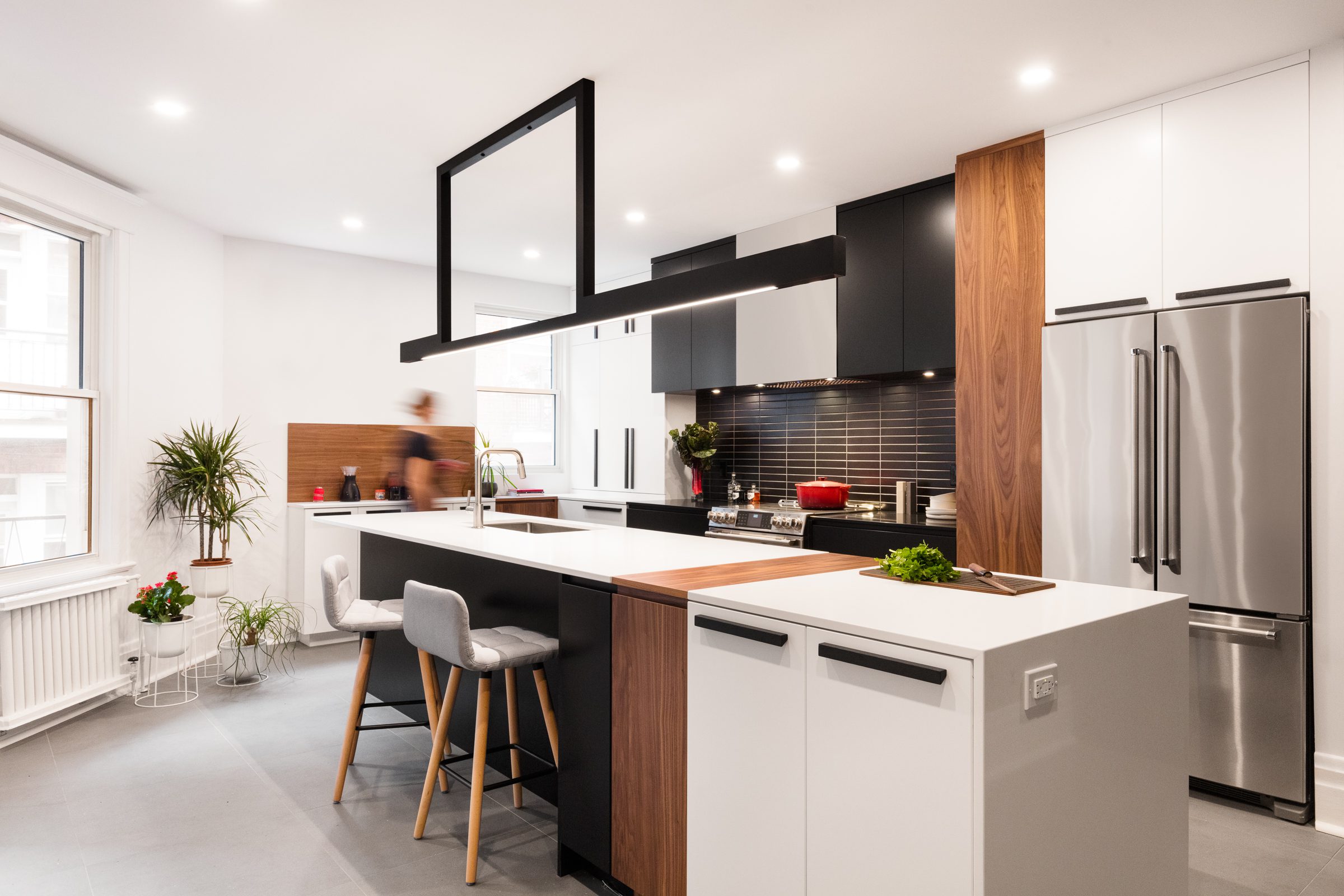 We transformed the main floor into a much brighter and more open space—perfect for enjoying a little break during the workday.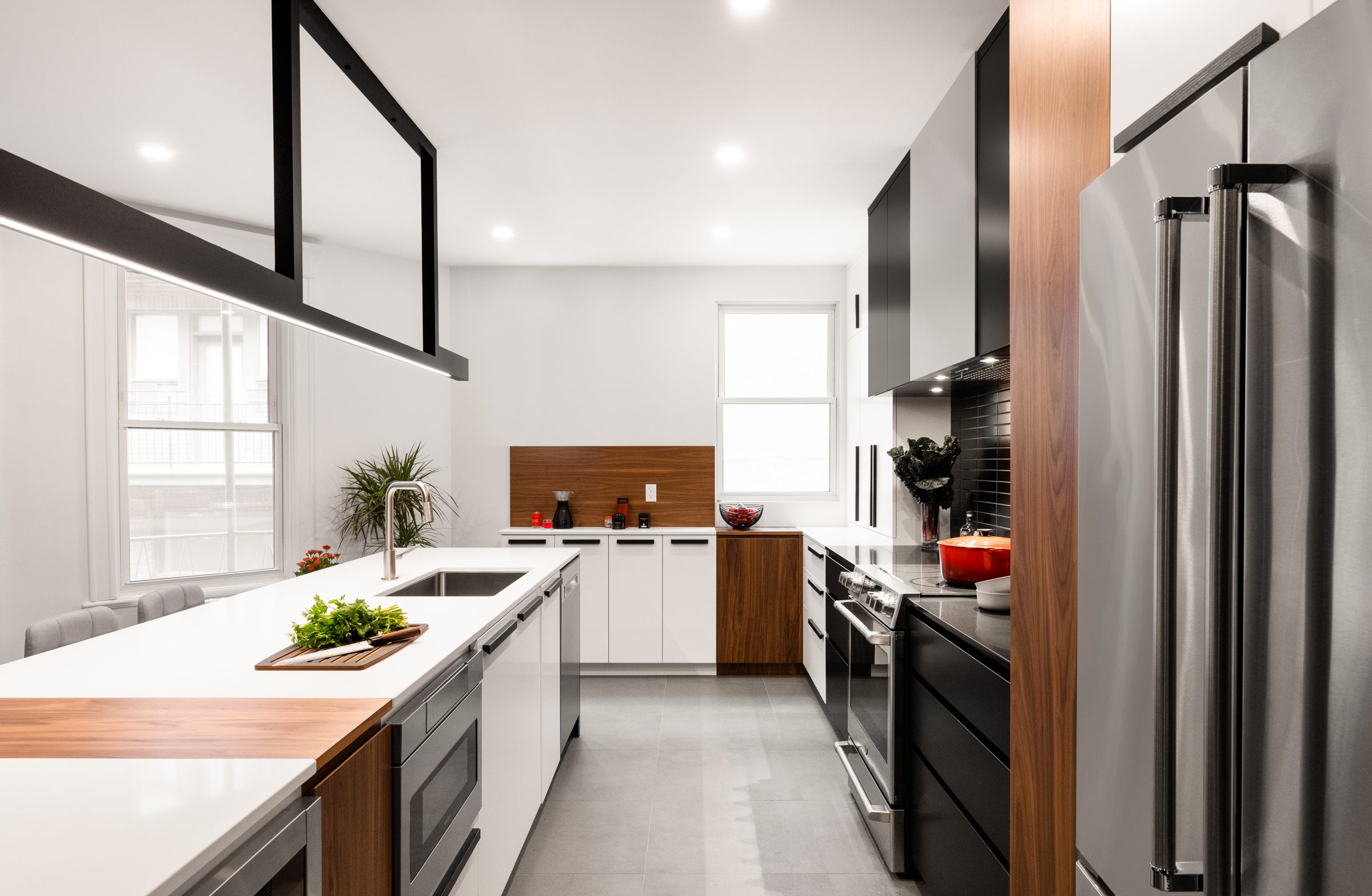 On the second floor, we created a beautiful master bedroom and a sleek bathroom with high-end finishes. It was just the haven they needed to wind down after all the professional changes they had faced.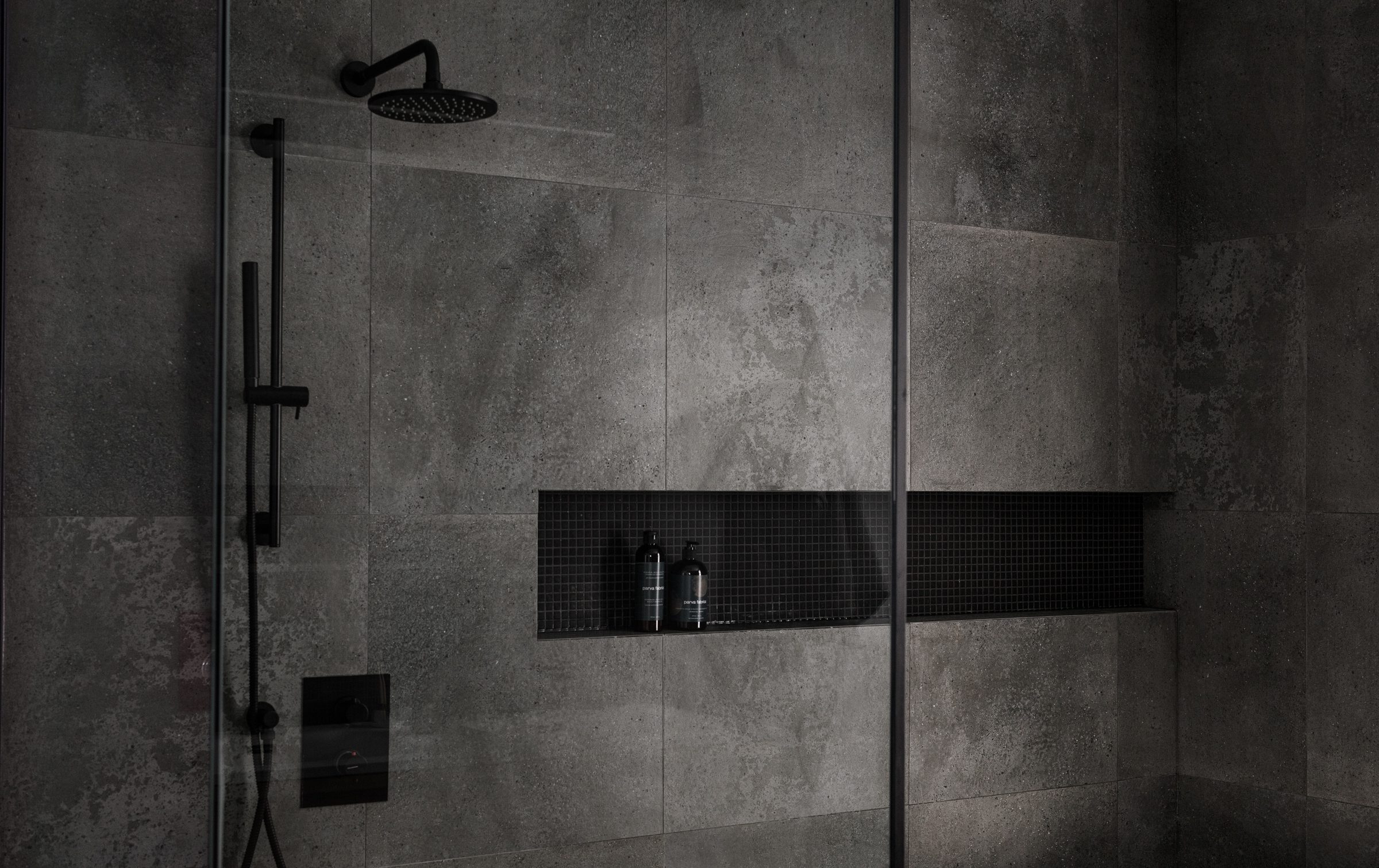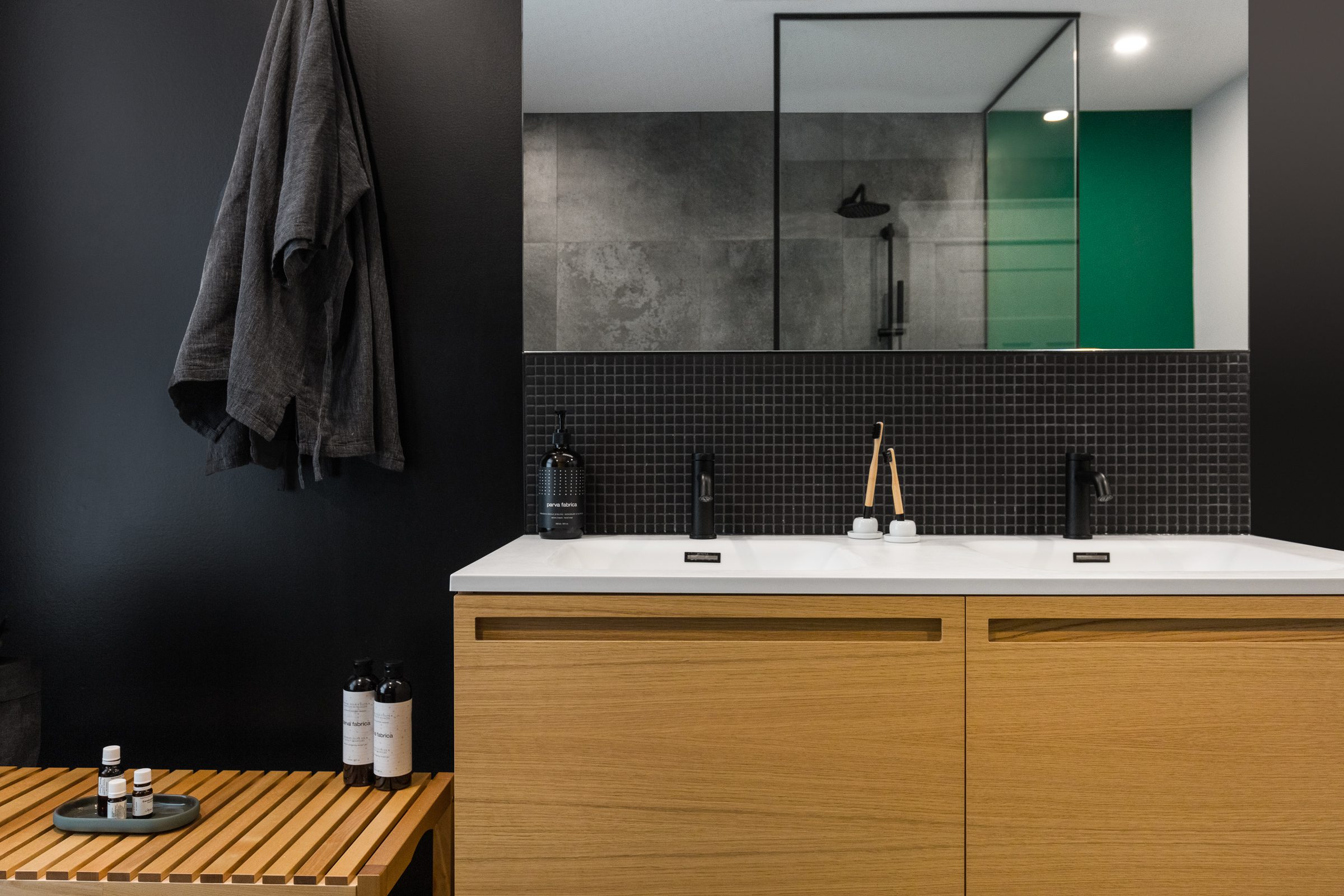 The after-sales service
After purchasing a new house, our clients asked us to create a space as extraordinary as their condo—a whole new world of possibilities.
We love
The walnut accents integrated into the black and white cabinets.
The custom light fixture above the island.
The elegant kitchen—beautifully designed with foodies in mind.
The laundry area, hidden in plain sight.
The ultra-modern bathroom adjacent to the master bedroom.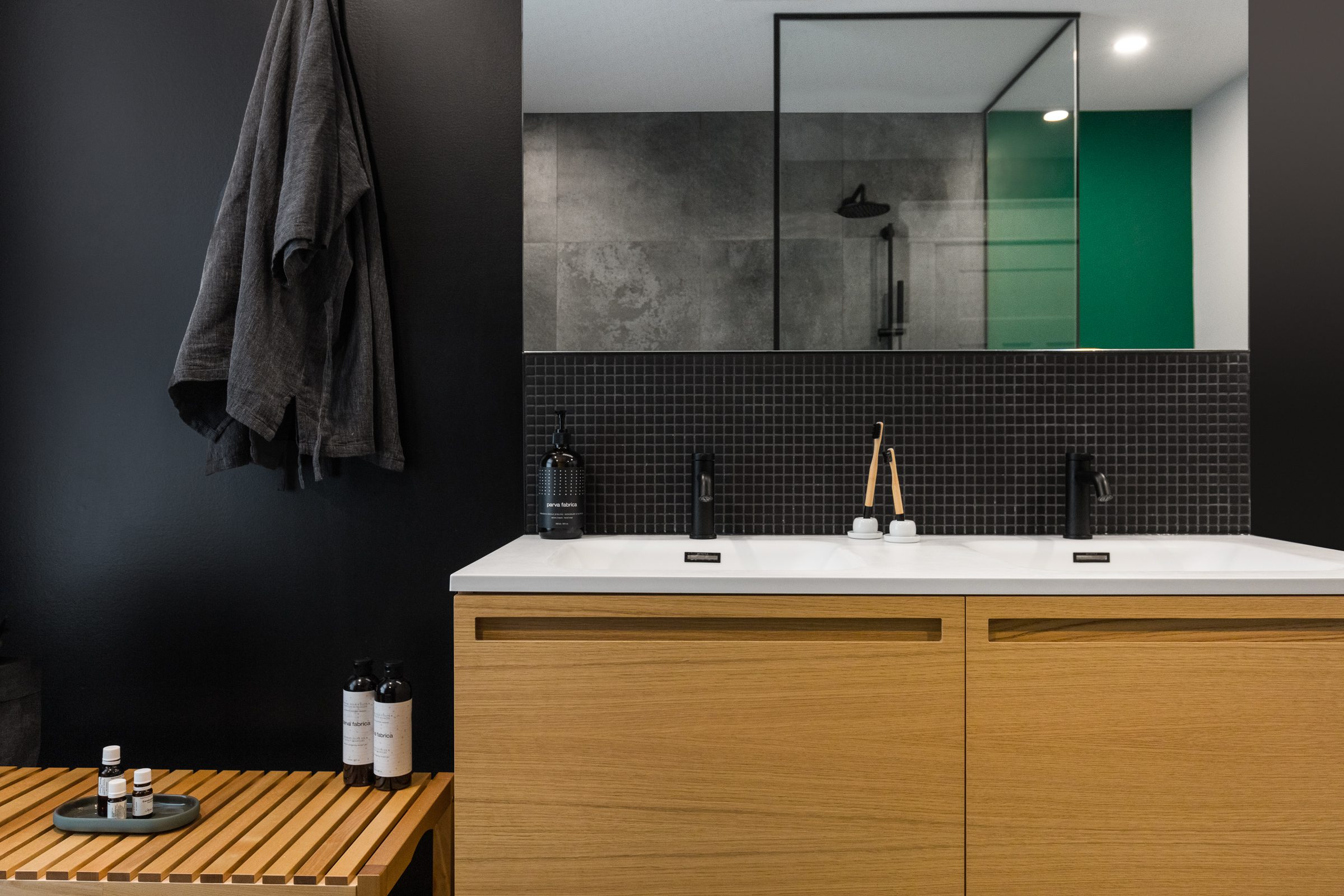 The original mouldings and radiator, which were thoughtfully integrated into the new design.