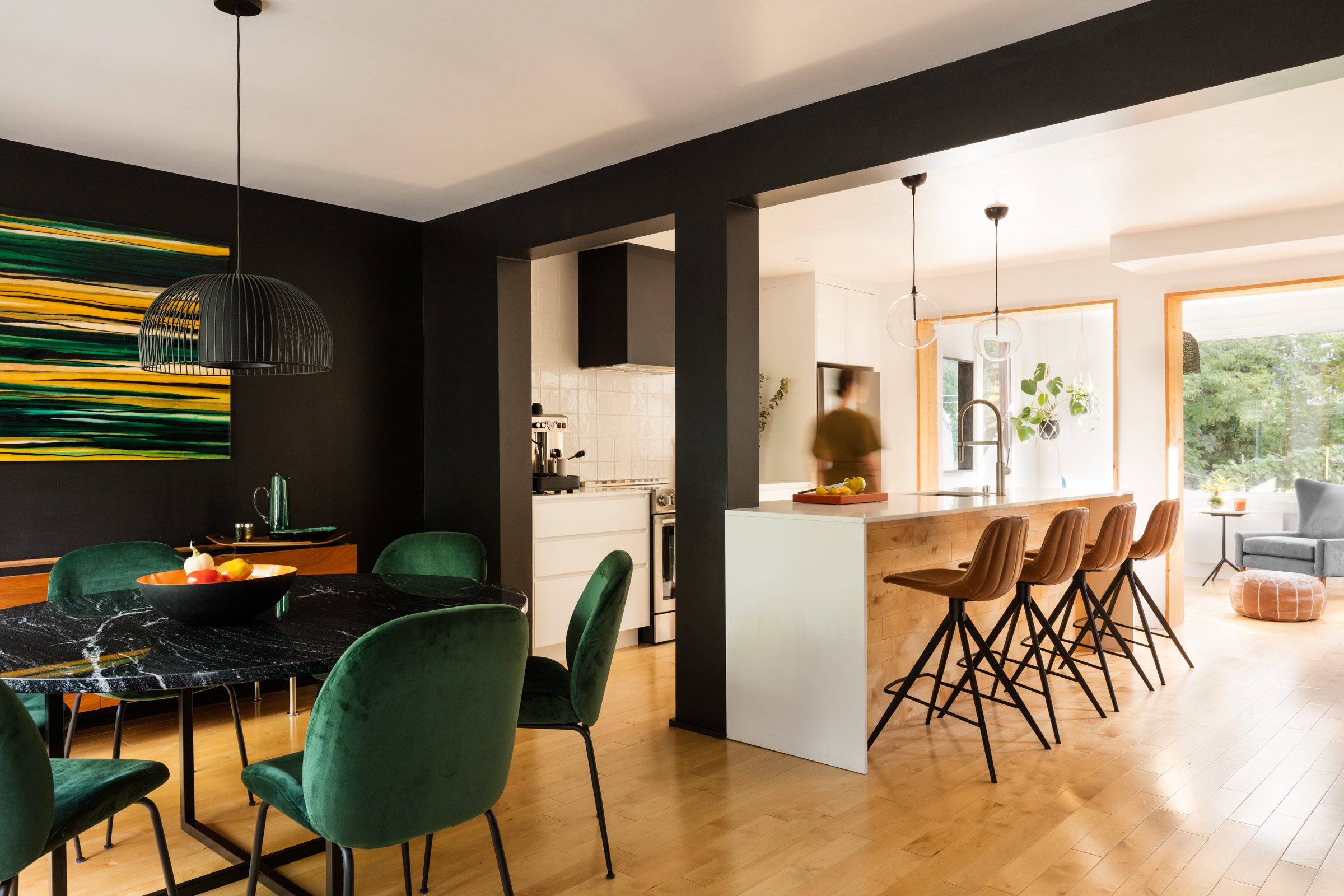 The challenge
Our clients wanted to transform their home—an older duplex converted into a single-family dwelling—into the house of their dreams, where they could watch their child grow up. As artists, they had a specific vision and were looking for the perfect collaborators to bring it to life.
The ask
To create the timeless space our clients envisioned, we'd need to strike a balance between simplicity and originality. The house was going to be the perfect spot for get-togethers with family and friends—not just today, but for many years to come.
Our initial inspection revealed some hidden defects, resulting in major renovations to the upper level and basement, as well as some improvements to the main floor. To reinforce the structure of the house and create the space our clients were dreaming of, we took a phased approach that included: 
Completely rebuilding the basement to bring their creative vision to life

Upgrading and modernizing the kitchen to make meal prep more enjoyable

Replacing the roof and better insulating the building, which dates back to the 1940s, to ensure a healthy living environment
In the basement, the heated concrete floor maximizes the ceiling height. The newly-gained space allowed for the addition of a bathroom, laundry room, and home theatre with a music corner. No need to leave the house to have a fun-filled evening.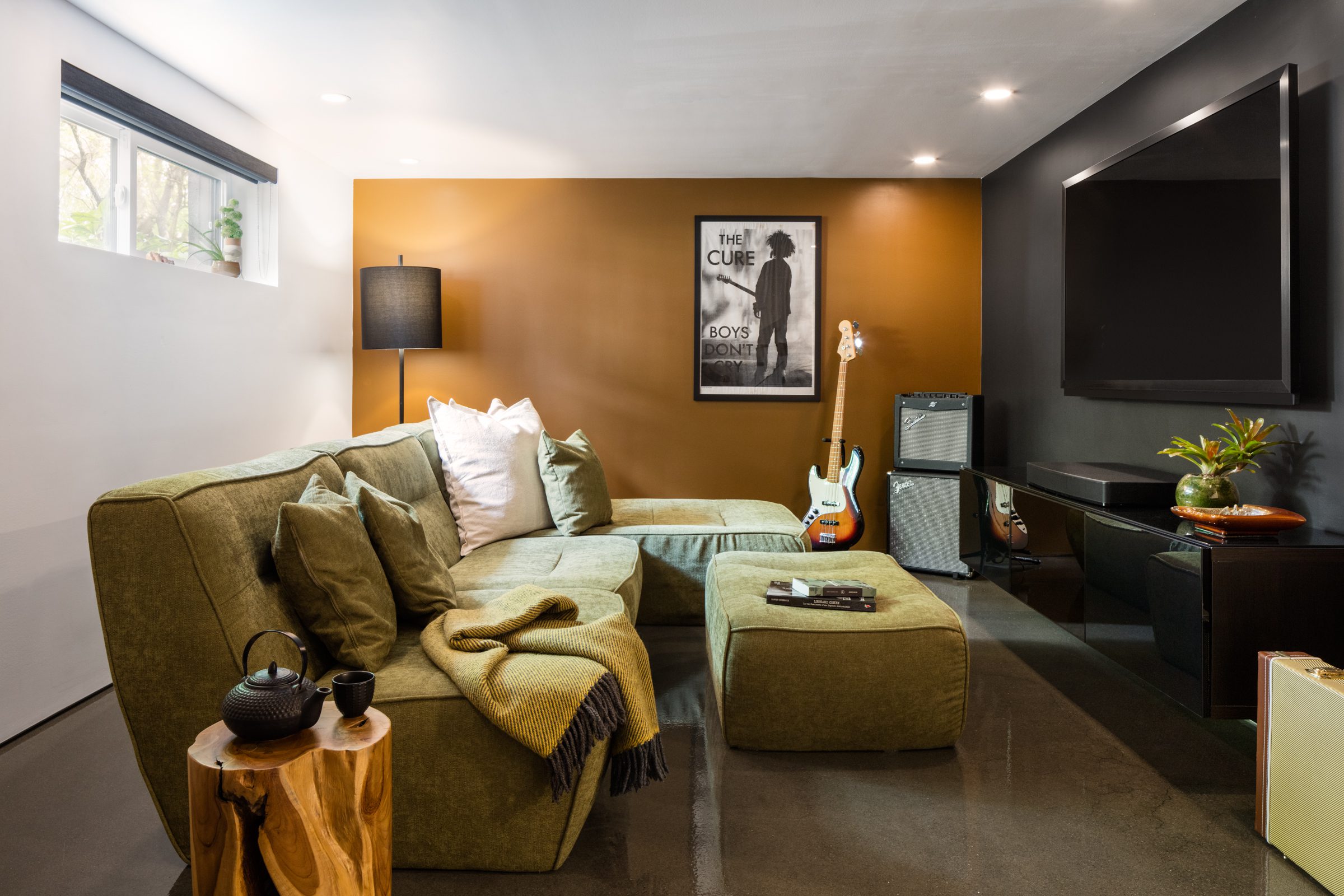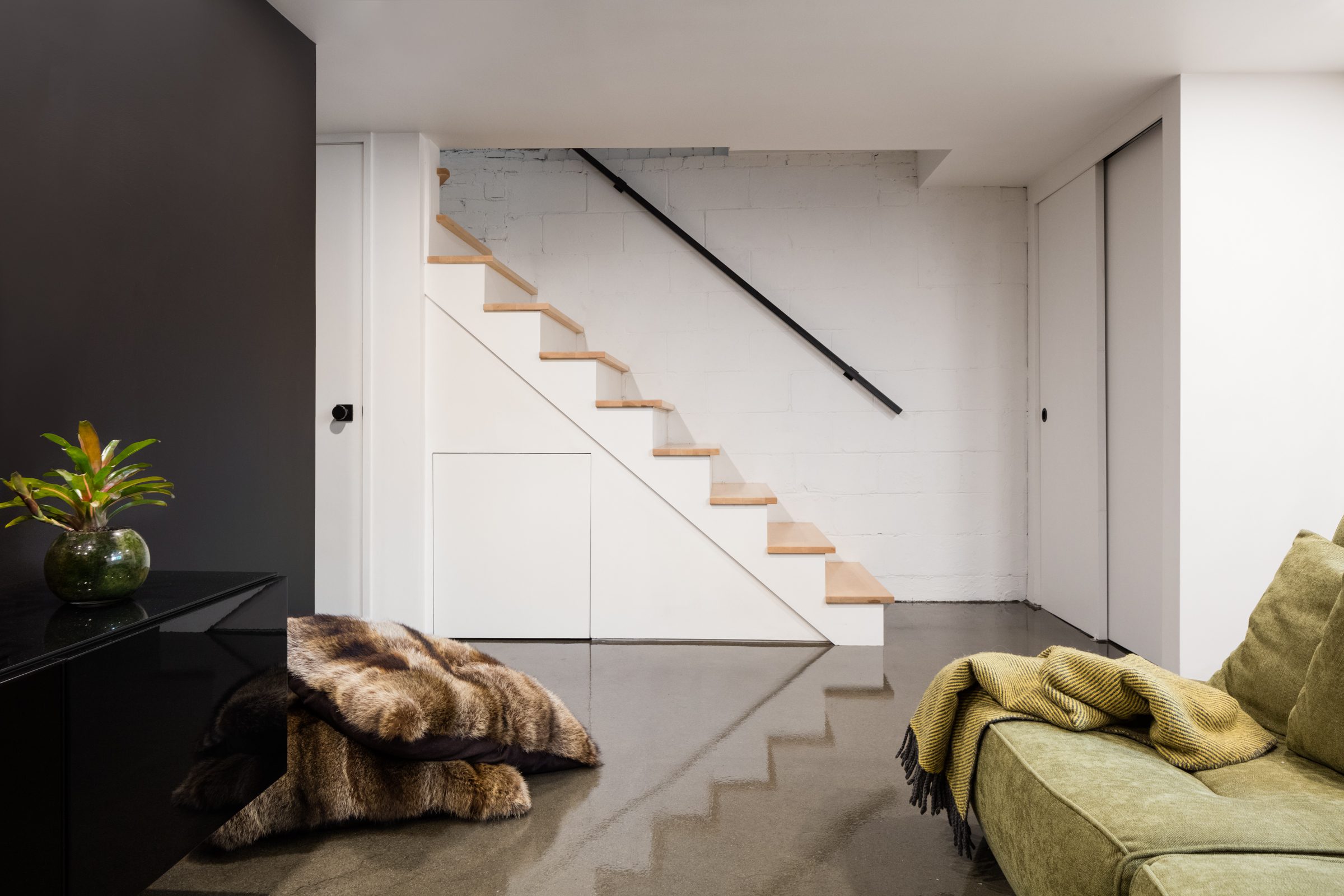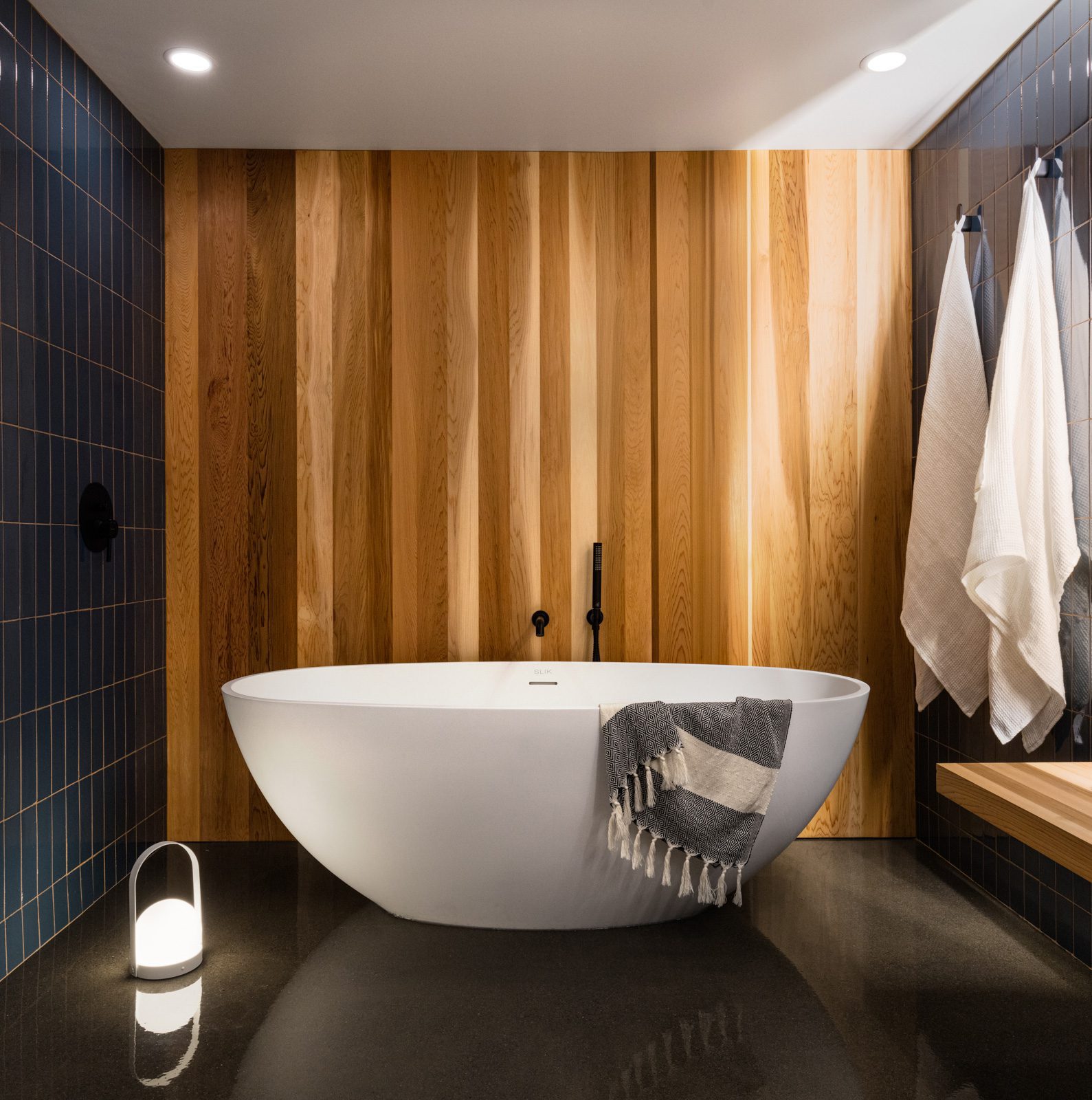 On the main level, the open space has an elegant, minimalist design, and the generously sized island is ideal for bringing family and friends together.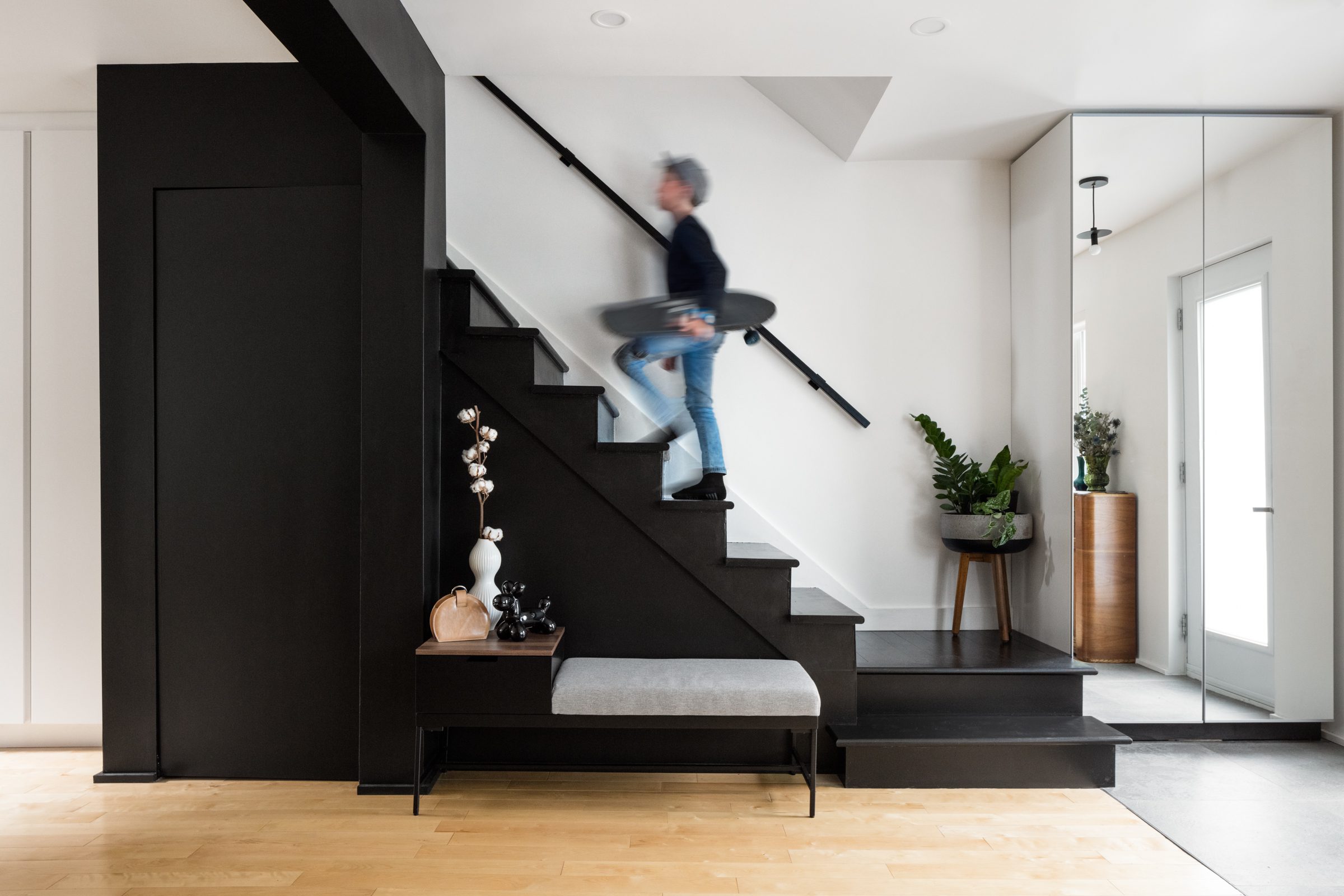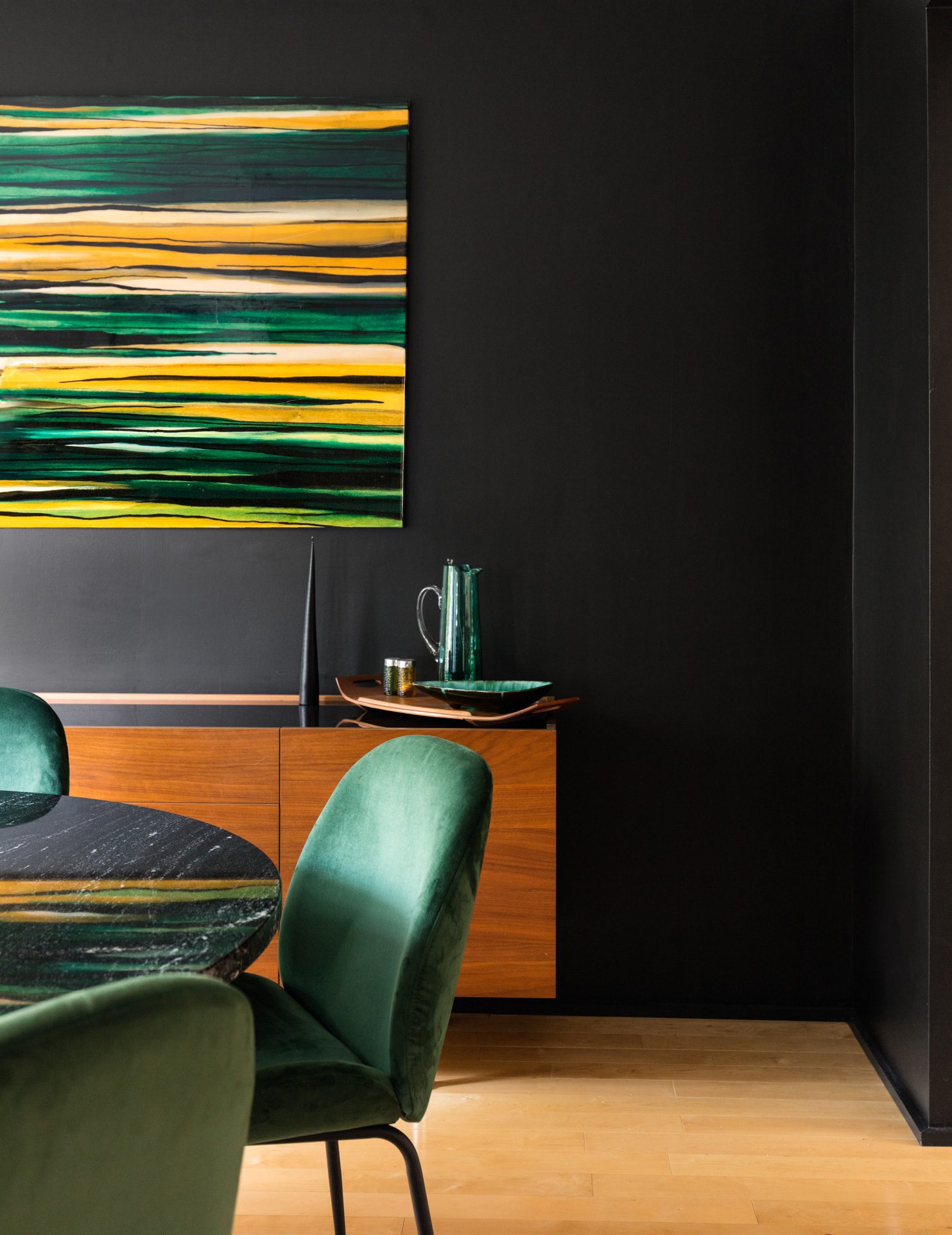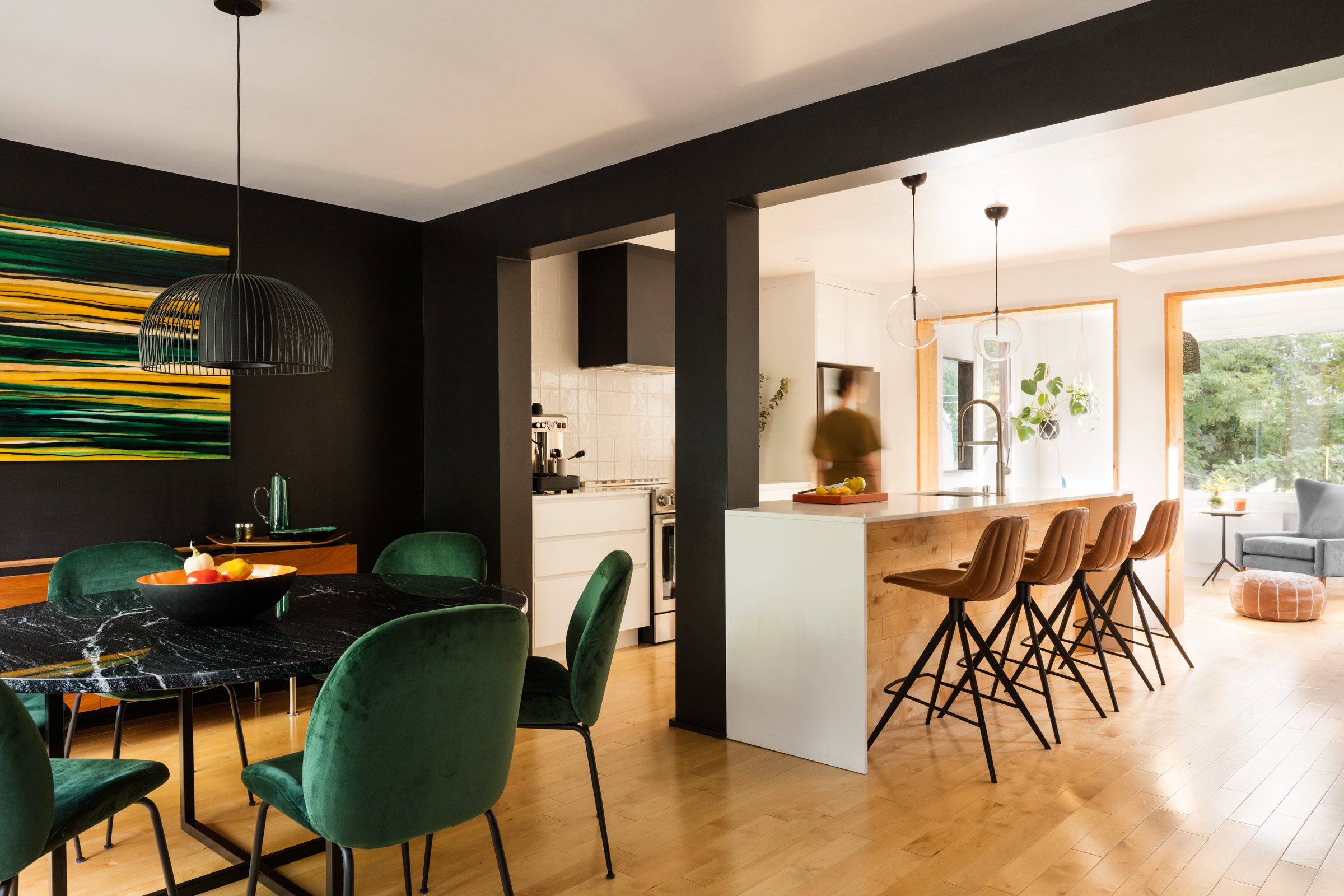 On the second floor, now bathed in natural light, the space is much more comfortable and inviting. Colourful materials, like terrazzo and the orange tiles of the vanity backsplash, give the bathroom character.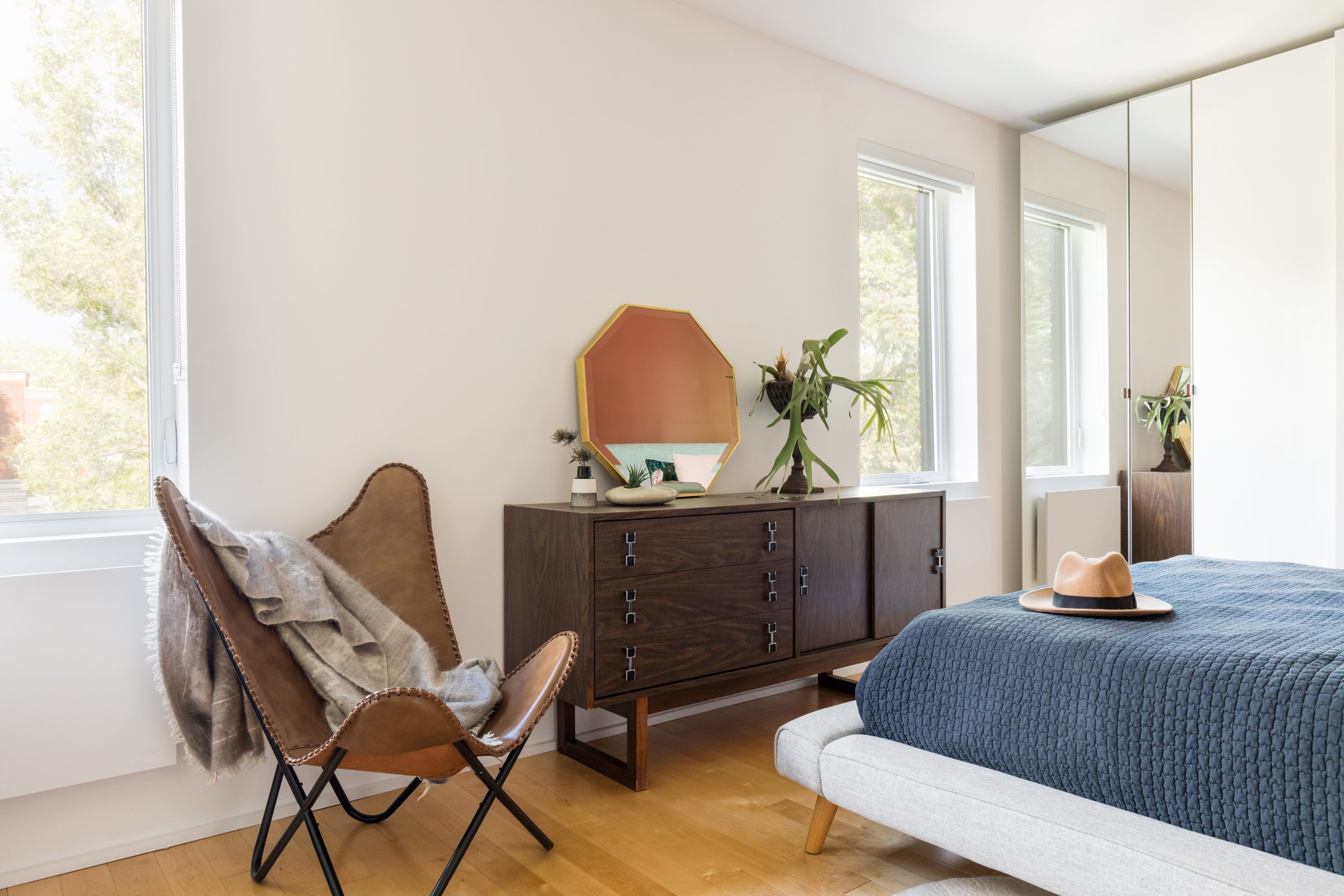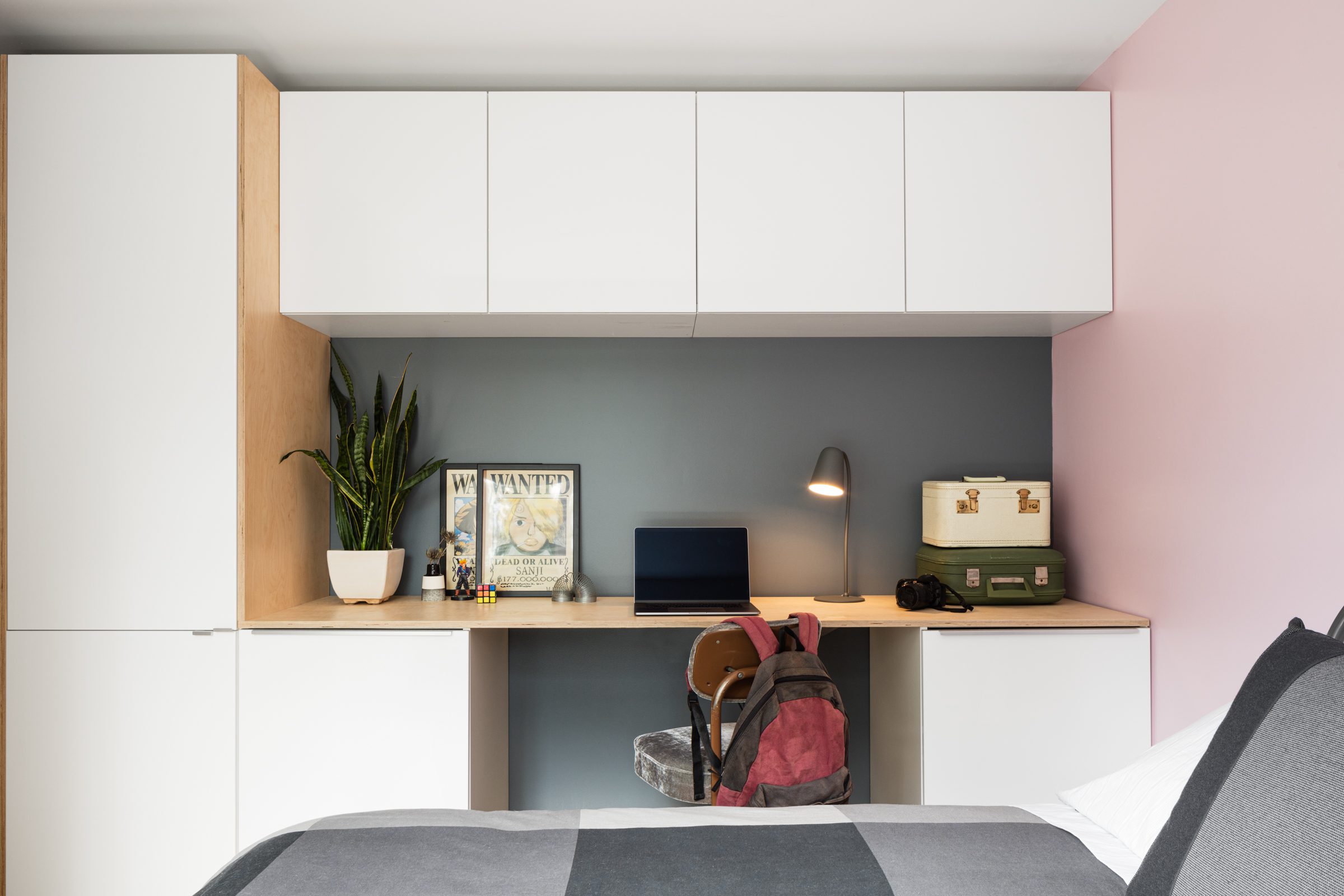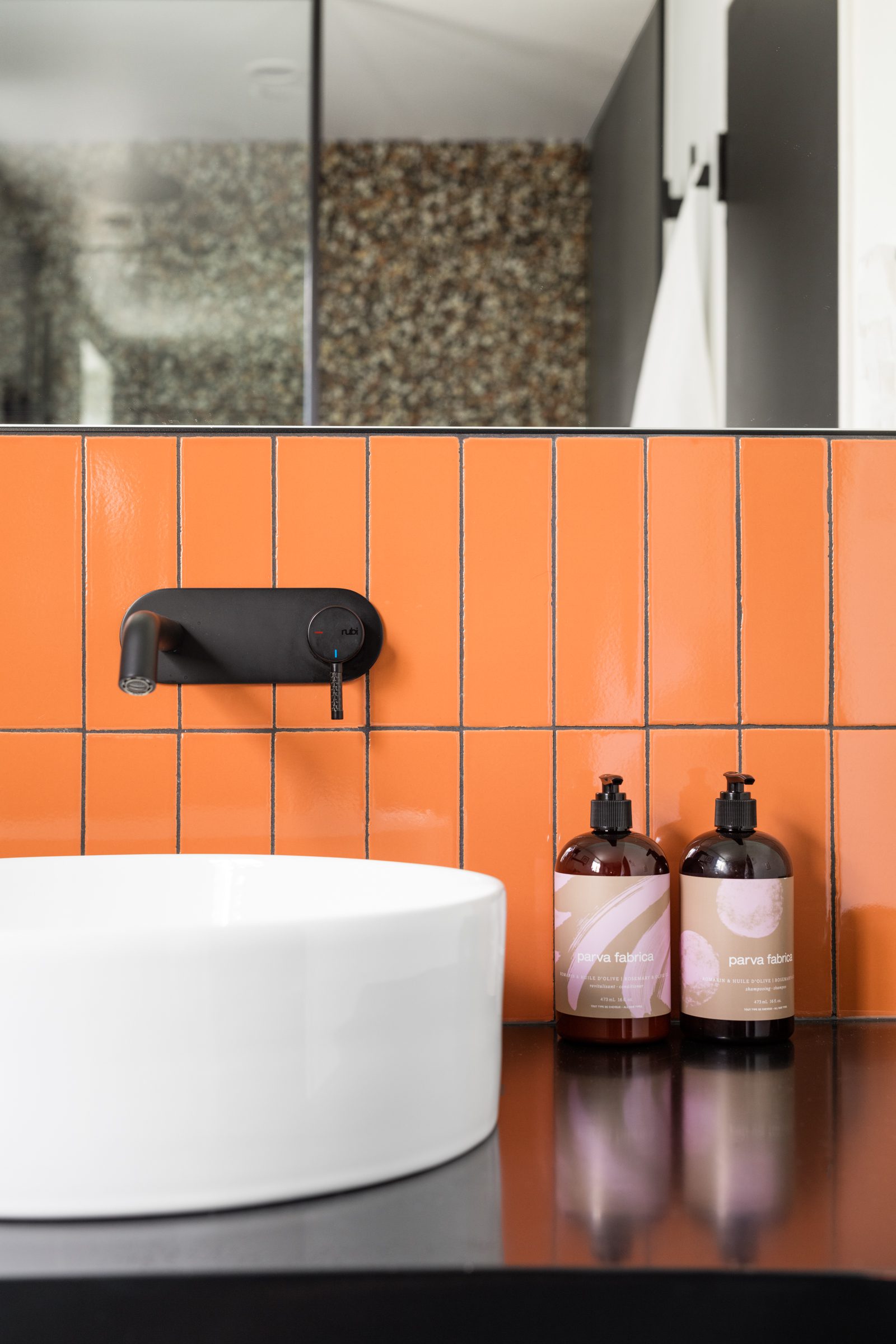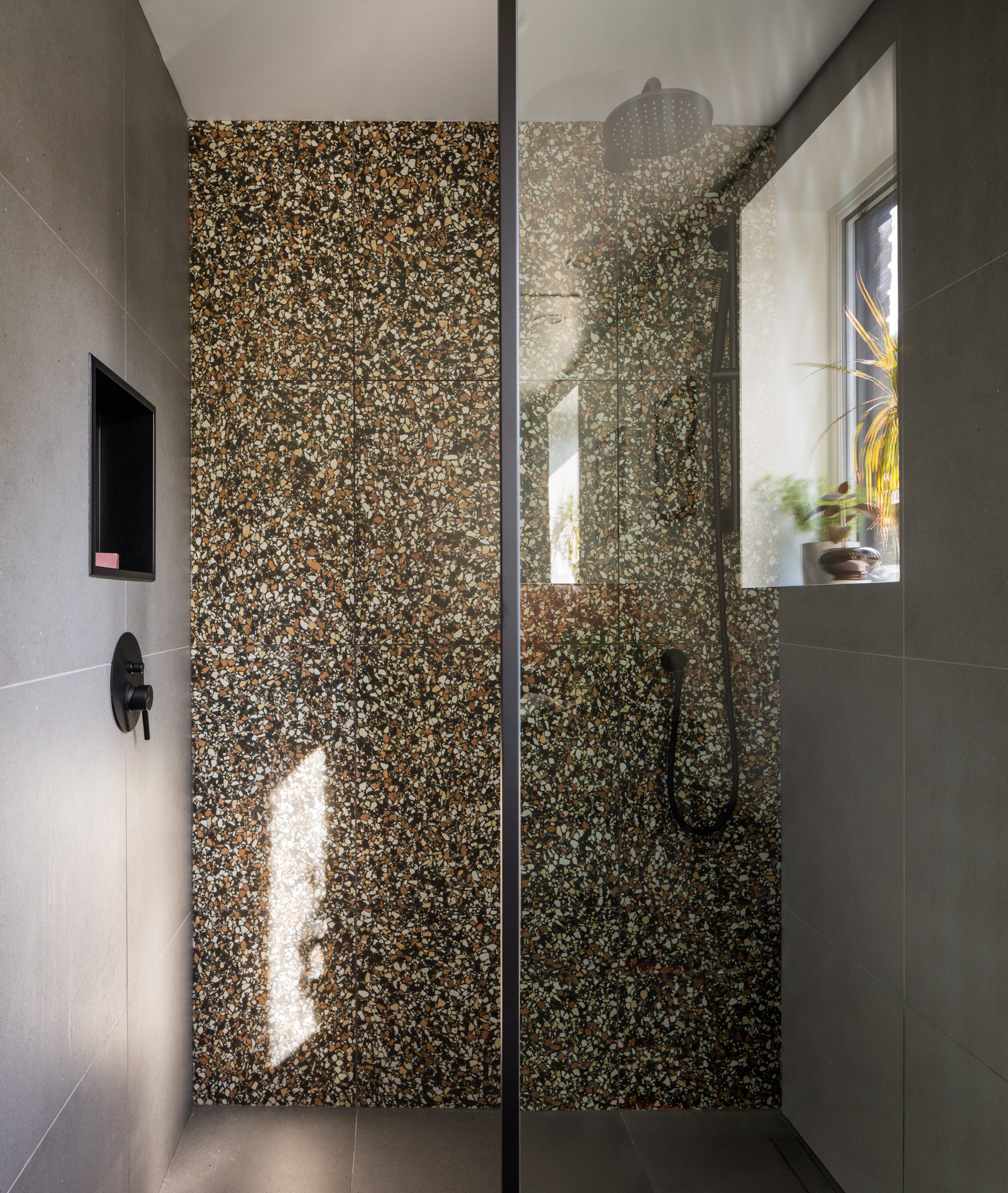 The after-sales service
Our clients weren't about to stop there. We're currently working with them on a new expansion project that gives their vision even more room to grow.
We love
The emerald green accents in the dining room.
The home theatre, which is perfect for having friends over.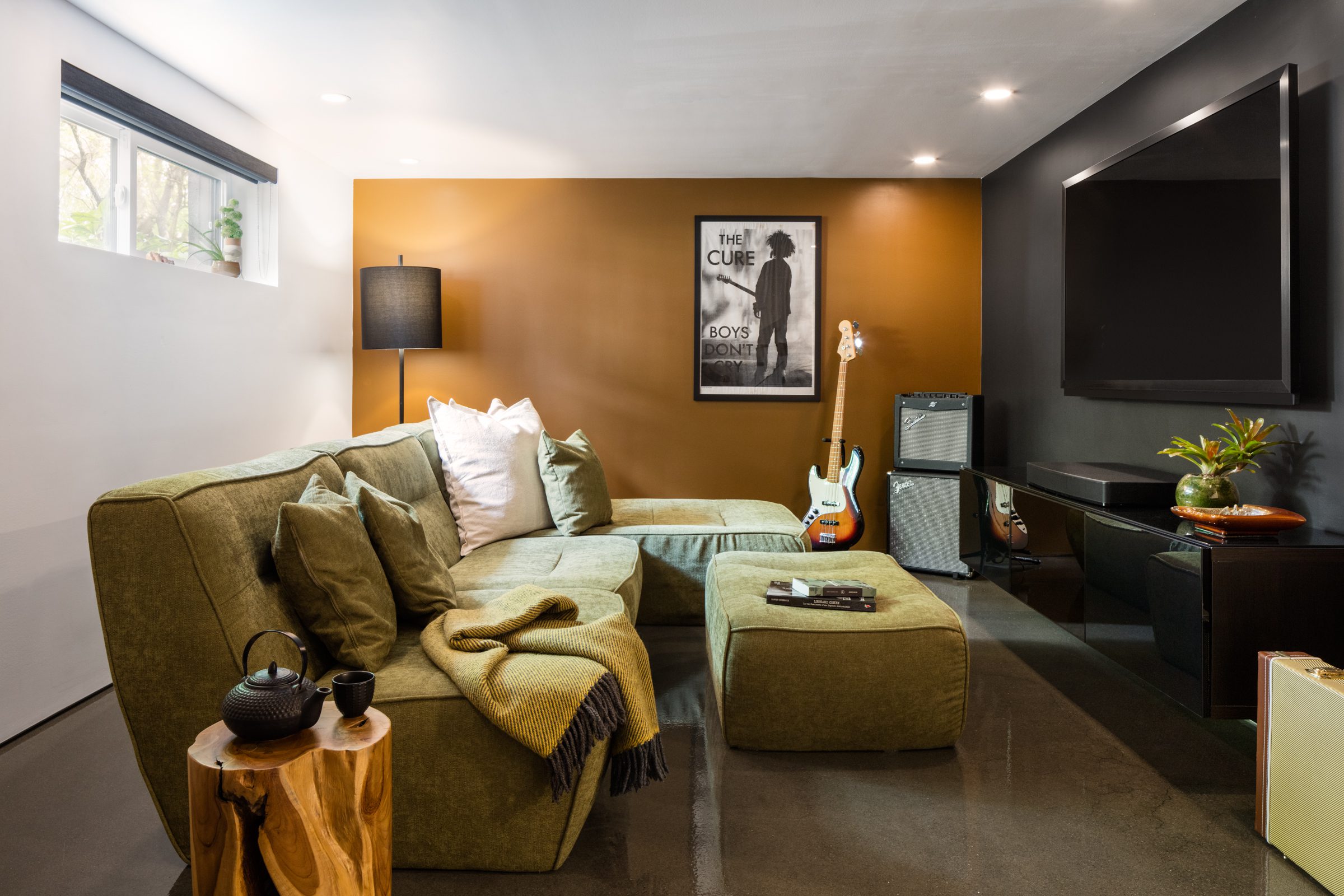 The award-winning design of the downstairs bathroom. A true at-home spa.