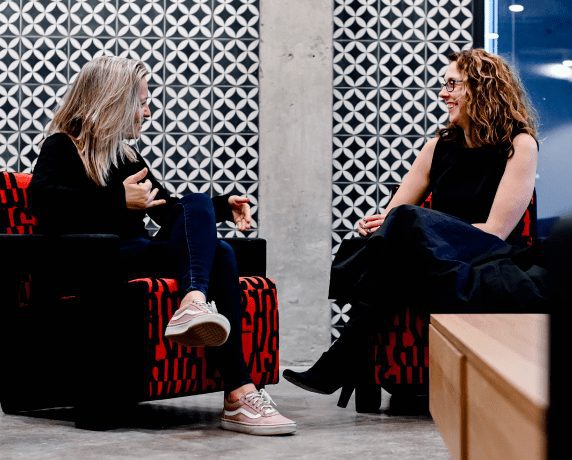 The person before the CV
We'll discuss your goals and interests together. For us, what's important isn't necessarily your years of experience or the information on your CV. Your passion is what we care about.  
At ESPÉ, you'll have all the room you need to develop your skills, shine to your full potential and have the career you want.
Happiness at work starts here, with colleagues who believe in you and benefits that get better every day you're with us.
Having everything you need to be happy and to succeed
We've built a work environment where everyone feels like they belong and are listened to, and where they're comfortable asking questions and suggesting bold ideas. We foster healthy workload management to ensure our teams aren't overloaded. 
A tightly knit team
Collaboration is our strong suit. Whatever their area of expertise, our people have to be on the same page. We don't believe in hierarchy and we encourage teams to manage themselves internally—each division is autonomous and makes its own decisions. We discuss matters and advise on an ongoing basis in order to support each other and constantly improve.
Grow like never before
We give our multidisciplinary teams a lot of autonomy. Each division controls its own working methods, solutions and evolution. Our continuous feedback allows you to develop your skills and advance quickly.
Not seeing the job offer for you?
Are you self-employed and looking to work together?