Renovation Contractor in Montreal
Are you looking for a renovation contractor in Montreal who can deliver your turnkey project? Look no further; contact ESPÉ Montréal. ESPÉ is a high-end renovation contractor specializing in typically Montreal homes and condos. Whether you need interior or exterior renovation, speak with a single project manager throughout your adventure.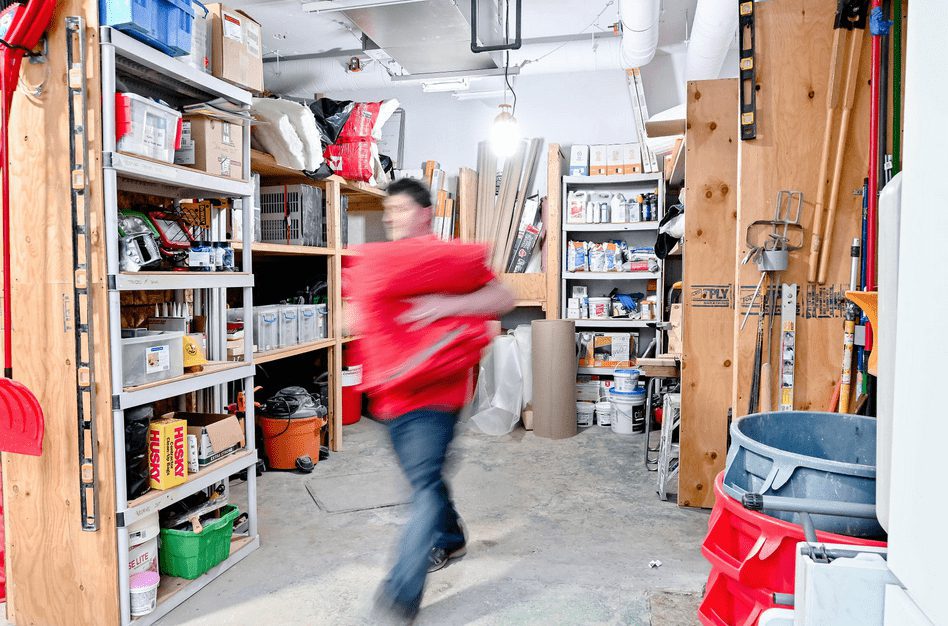 WHAT IS A RENOVATION CONTRACTOR?
The contractor is the person who generally manages the renovation project as a whole. In addition to ensuring site supervision and communication between all the parties, they speak with the suppliers, take care of obtaining the required permits, and ensure that all the necessary resources are mobilized. They also plan and organize the work schedule, make sure that the work is carried out according to the budget and timeline, and address any issues that may arise during the renovation process.
ESPÉ: YOUR RESIDENTIAL RENOVATION CONTRACTOR FOR ALL YOUR PROJECTS IN MONTREAL
ESPÉ is a reliable contractor for home renovations that will exceed your expectations. In addition, ESPÉ is the partner with whom you will remain in close contact throughout your renovation project. Specializing in the high-end renovation of typically Montreal homes, ESPÉ guarantees you personalized and turnkey service to bring your vision to life. Customer satisfaction is our number one priority.
WHY CALL ON OUR PROFESSIONALS FOR YOUR INTERIOR RENOVATION PROJECT?
ESPÉ is a general contractor specializing in high-end renovation and the completion of turnkey projects.
▶ We are a reference in renovation in Montreal with more than 20 years of experience.
▶ We offer personalized service in complete transparency with a versatile team.
▶ We respect your timelines and your budget.
With us, your renovation projects will be fully taken care of with simplicity and empathy. With our home renovation contract, you will have a dedicated renovation advisor throughout the entire project.
CUSTOM RENOVATION SERVICE
Any construction project, expansion, or renovation can make you experience various emotions, which is why our strength lies inwarm, human, and personalized support throughout your project. With professional service, our expert renovation contractors care about your peace of mind, and communication quality is at the heart of our values.
ENJOY PEACE OF MIND WITH OUR TURNKEY SOLUTIONS
Whether you want to expand a part of your house or carry out a kitchen renovation, bathroom renovation, or any other major renovation, your needs are respected from start to finish, all in one place. At each step, from the pre-planning to the finished project, our high-endhigh-end renovation experts in Montreal will take care of your residential renovation project, and you will always speak with the same person.
THE COMPLETION OF YOUR RENOVATION PROJECT BY THE TEAMS FROM ESPÉ
At ESPÉ, we offer you a complete renovation in your image. If you need, you can get inspired by our high-end renovations. You can also learn more about the steps of a renovation project. We listen to you attentively and create the space you dream of. From developing your idea to the finish, we discuss it all with you every step of the way to ensure your satisfaction.
THE RENOVATION CONTRACTORS FROM ESPÉ TAKE CARE OF EVERYTHING
With ESPÉ, you don't have to worry about the general renovation of your home. We offer you trusted renovation projects and quality service thanks to our team of professionals:
▶ We verify the feasibility.
▶ We make sure to respect the standards and regulations.
▶ We adjust the home renovation plans if necessary.
And much more. You can trust us; we adapt to you and your space to meet your needs and change your life for the better.
SHARE YOUR RENOVATION PROJECT IN MONTREAL WITH US
Ready to transform your daily life? You can contact us to discuss your needs, we will be pleased to speak with you. First, you will share your needs, desires (materials, renovation ideas), and dreams with us. In addition, with us, you remain our client for life; you can contact us at any time. We provide high-quality craftsmanship.
A CLEAR PROCESS THAT MEETS YOUR EXPECTATIONS
At ESPÉ, thanks to a nine-phase process of excellent quality, we succeed in making your dreams come true. From the preliminary discussion to the delivery of the project, as well as the customer service, our professional contractors offer you outstanding high-end renovation service that will fill you with happiness. We also worked as architects in Montreal for several years.