The challenge
As children age, the right home adapts alongside them. With growing teens, that was the situation facing our homeowners, who wanted everyone to have a bit more room. Reconfiguring the basement became a necessity.
The ask
To accommodate a new bedroom for their son and create more space for the whole family, the basement layout needed to be changed. The homeowners were also thinking long term—when their children moved out, the basement would become a wellness area.
Our design focused on the most relevant and impactful aspects: 
Creating a larger bedroom on the ground floor with a powder room for the daughter and something similar in the basement for the son
Making smart choices to reduce energy costs

Installing an air exchanger to improve ventilation

Integrating the exposed epoxy-coated sloping slab into the decor
The result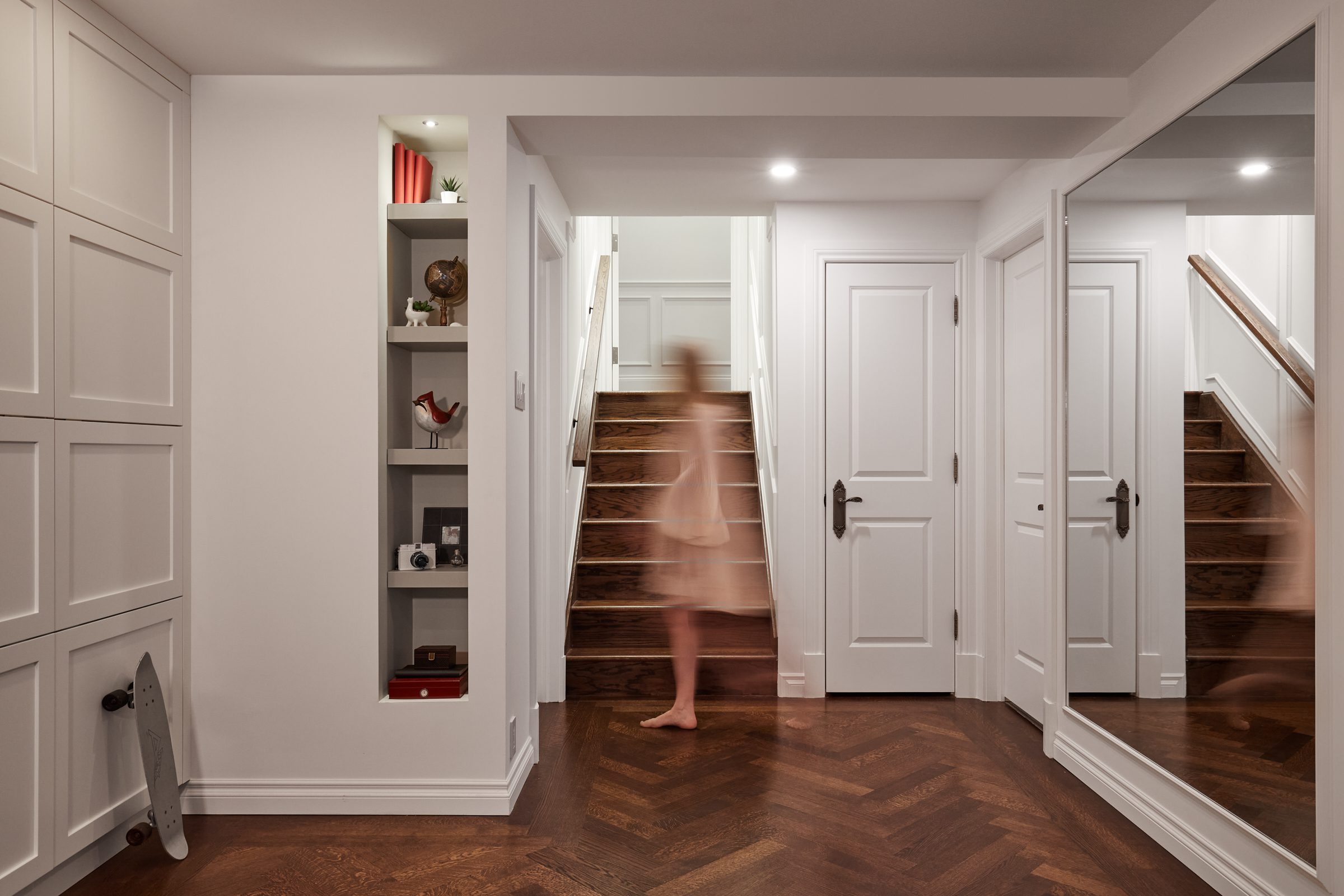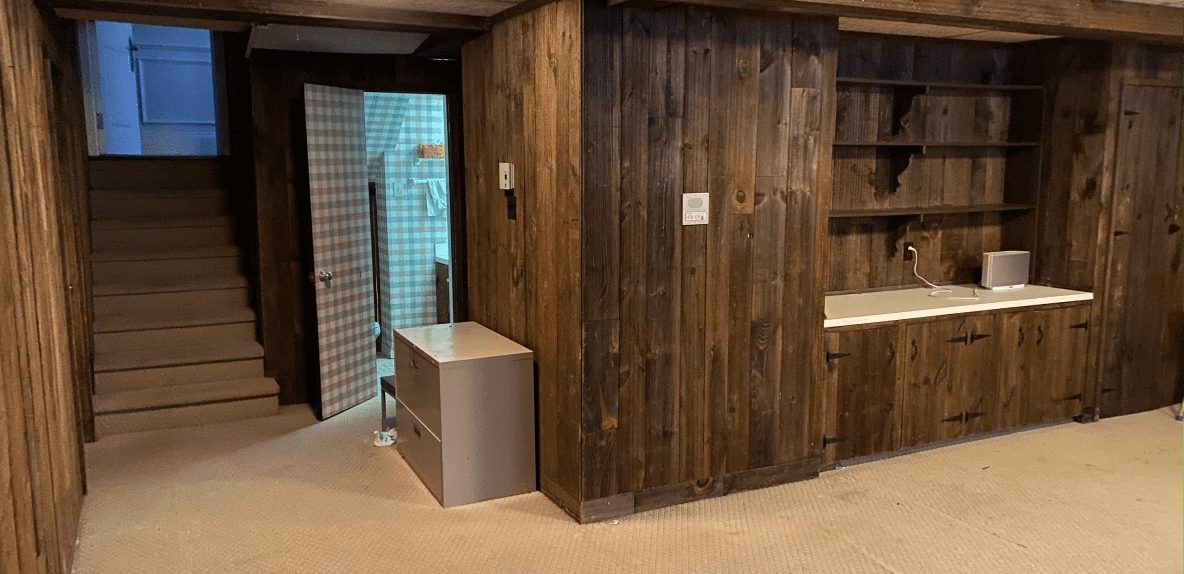 Before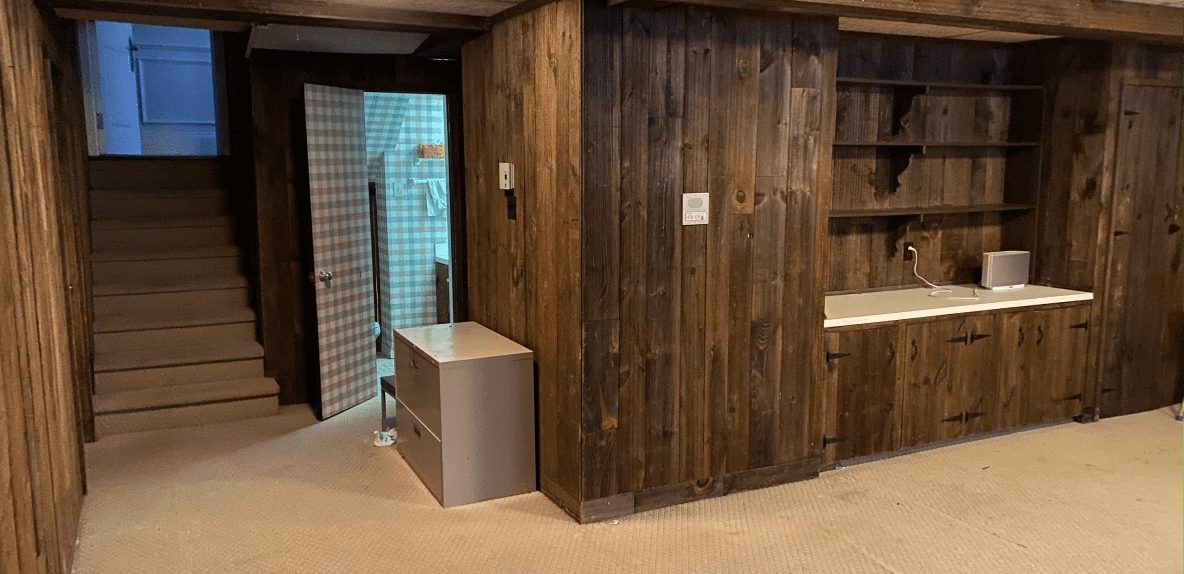 After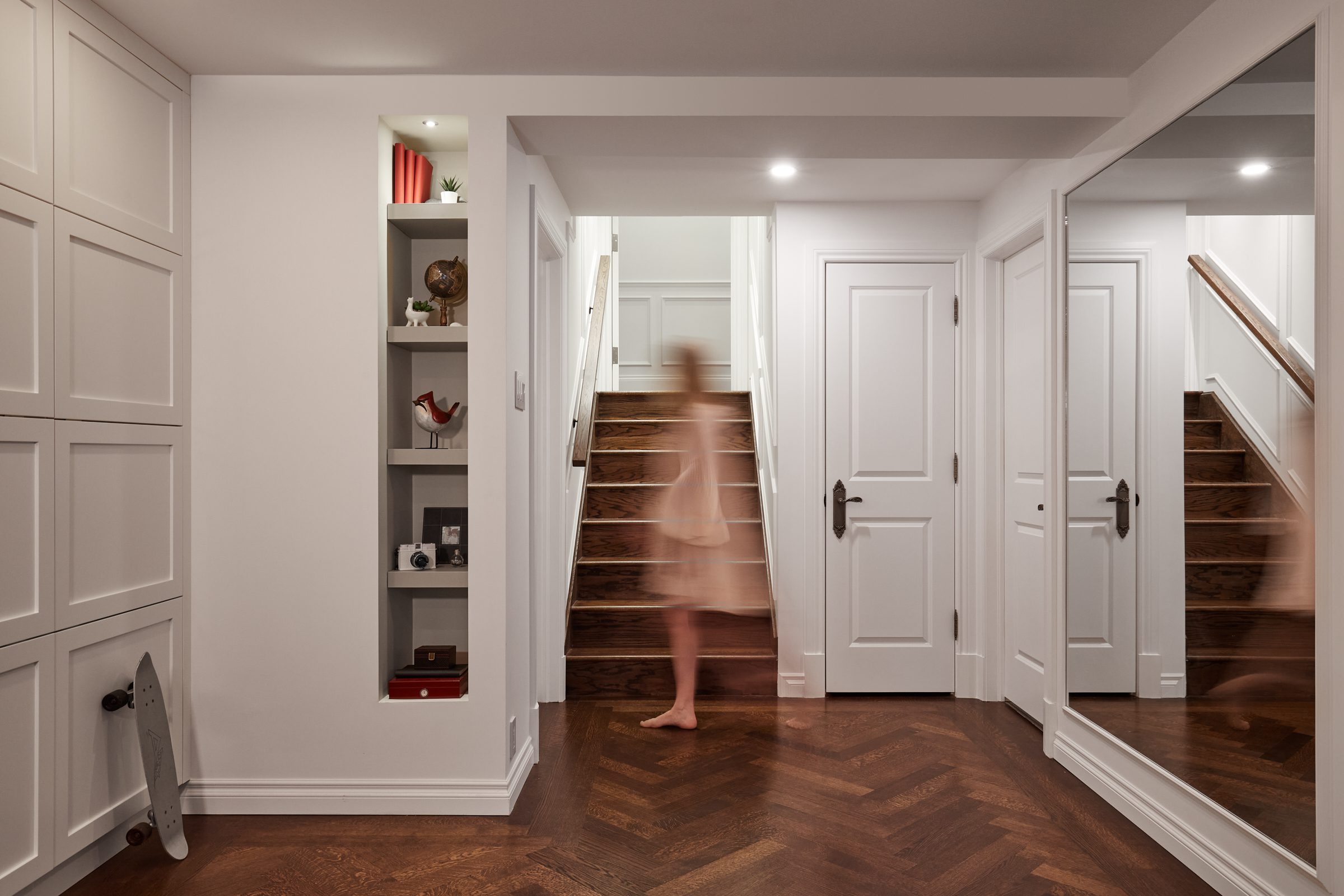 As well as becoming the kids' go-to spot, a new laundry room made the basement more practical. And thanks to the dehumidifier we installed, our clients could air-dry their clothes, resulting in some welcome energy savings.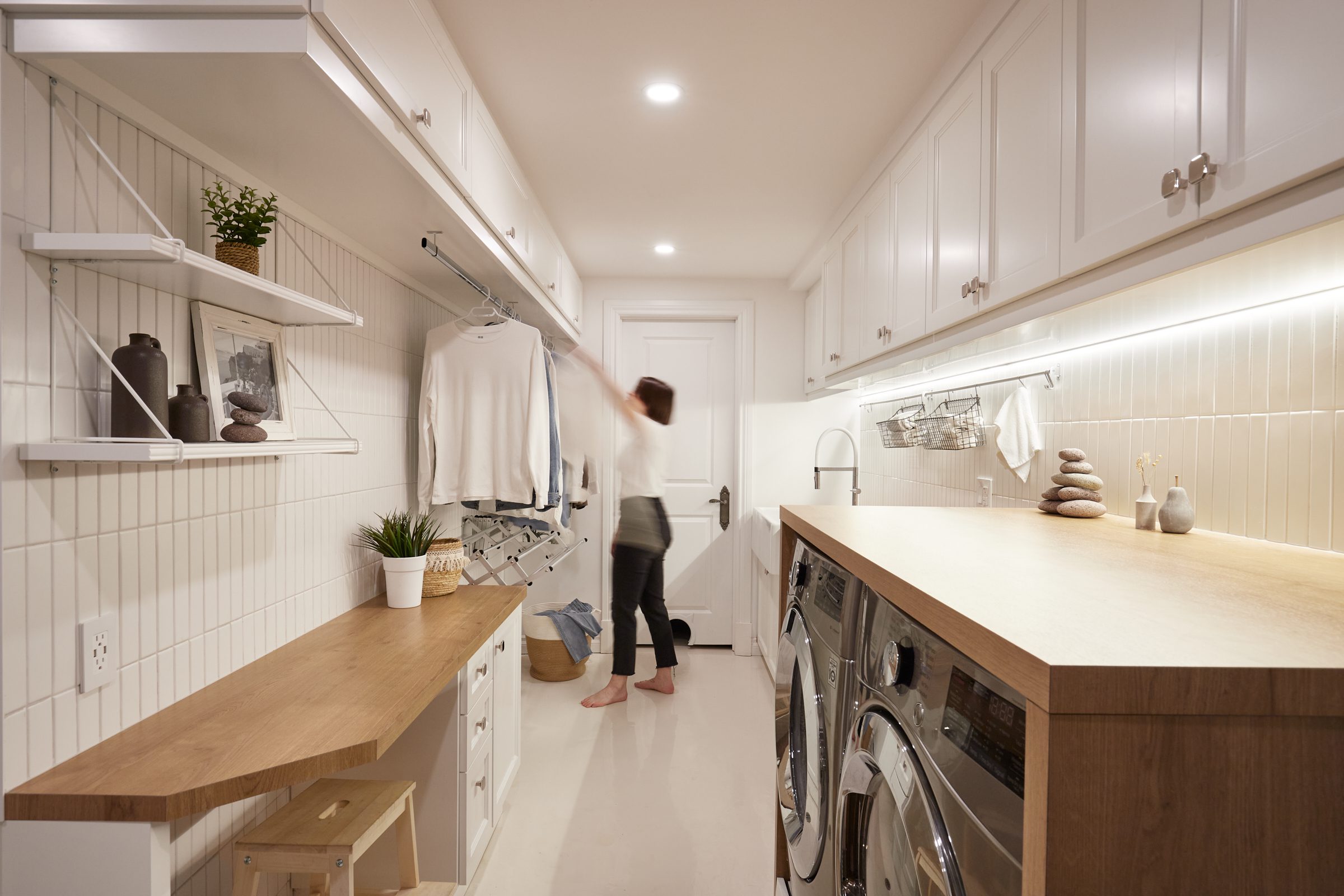 Beautiful cabinetry creates a dedicated space where family mementos can have pride of place, showcasing family events and fun memories.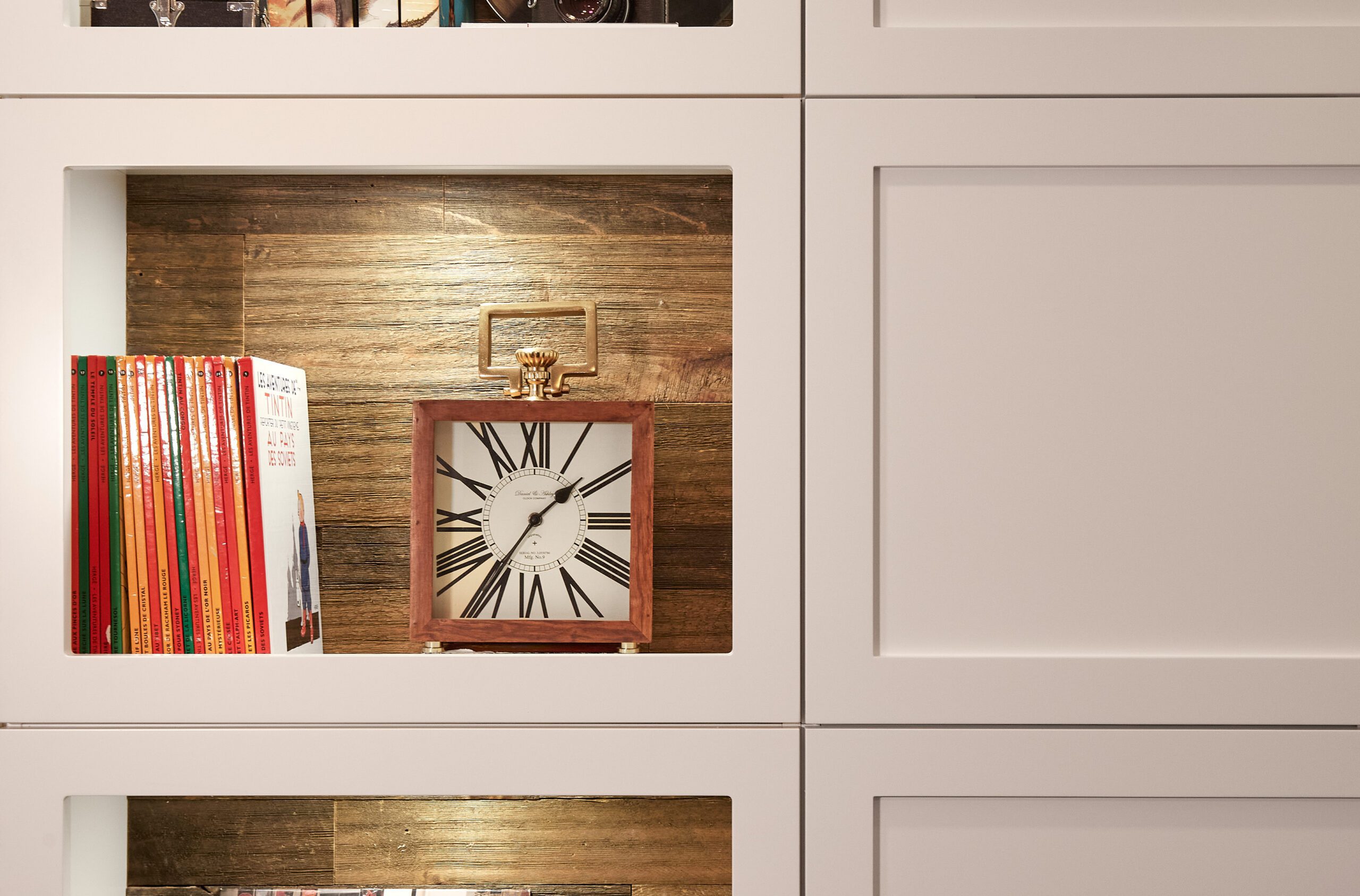 The spacious storage room is perfectly organized and easily accessible. 
The kids can now invite friends over without disturbing their parents, thanks to the living room's large glass door. Natural light and peace and quiet coexist in perfect harmony.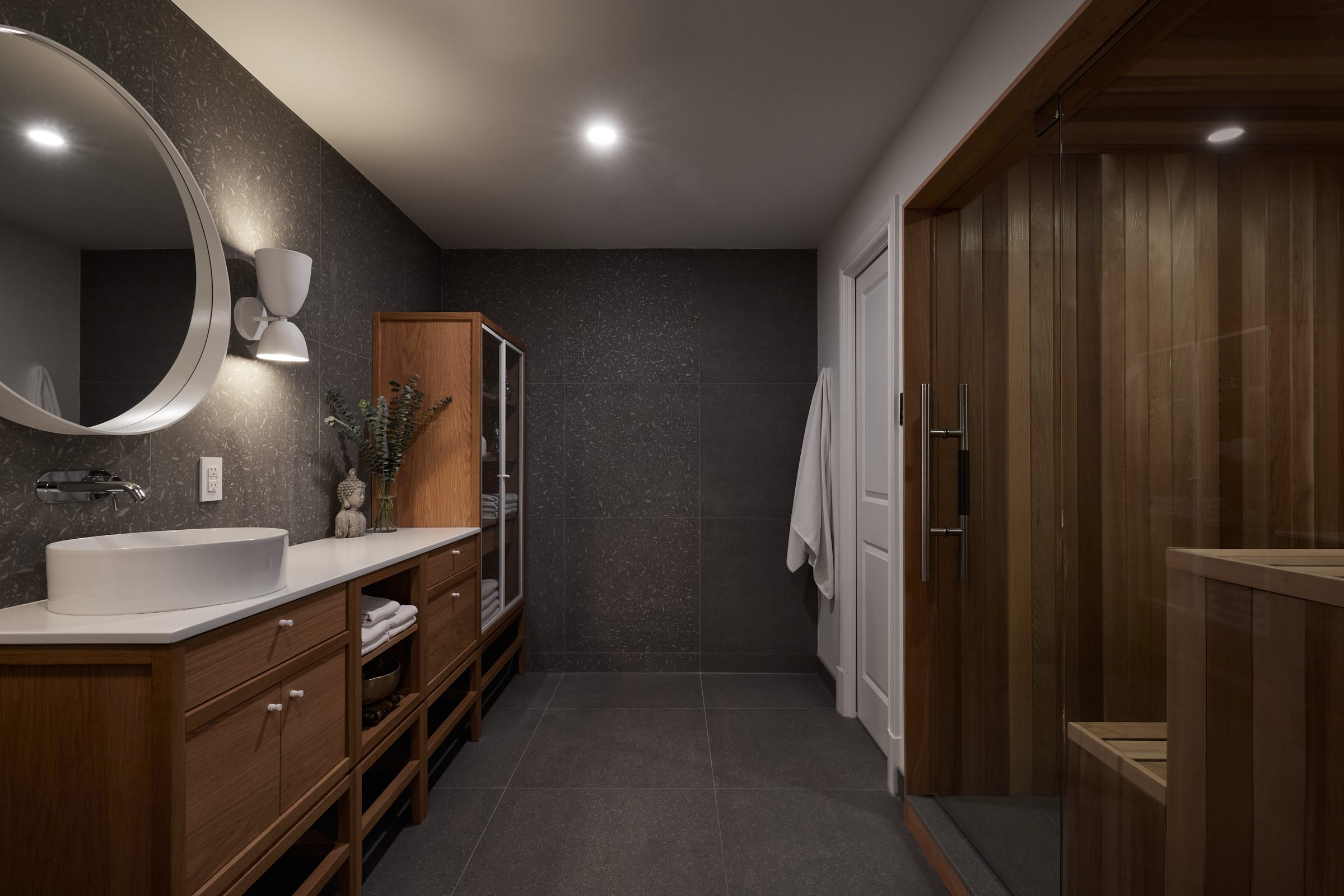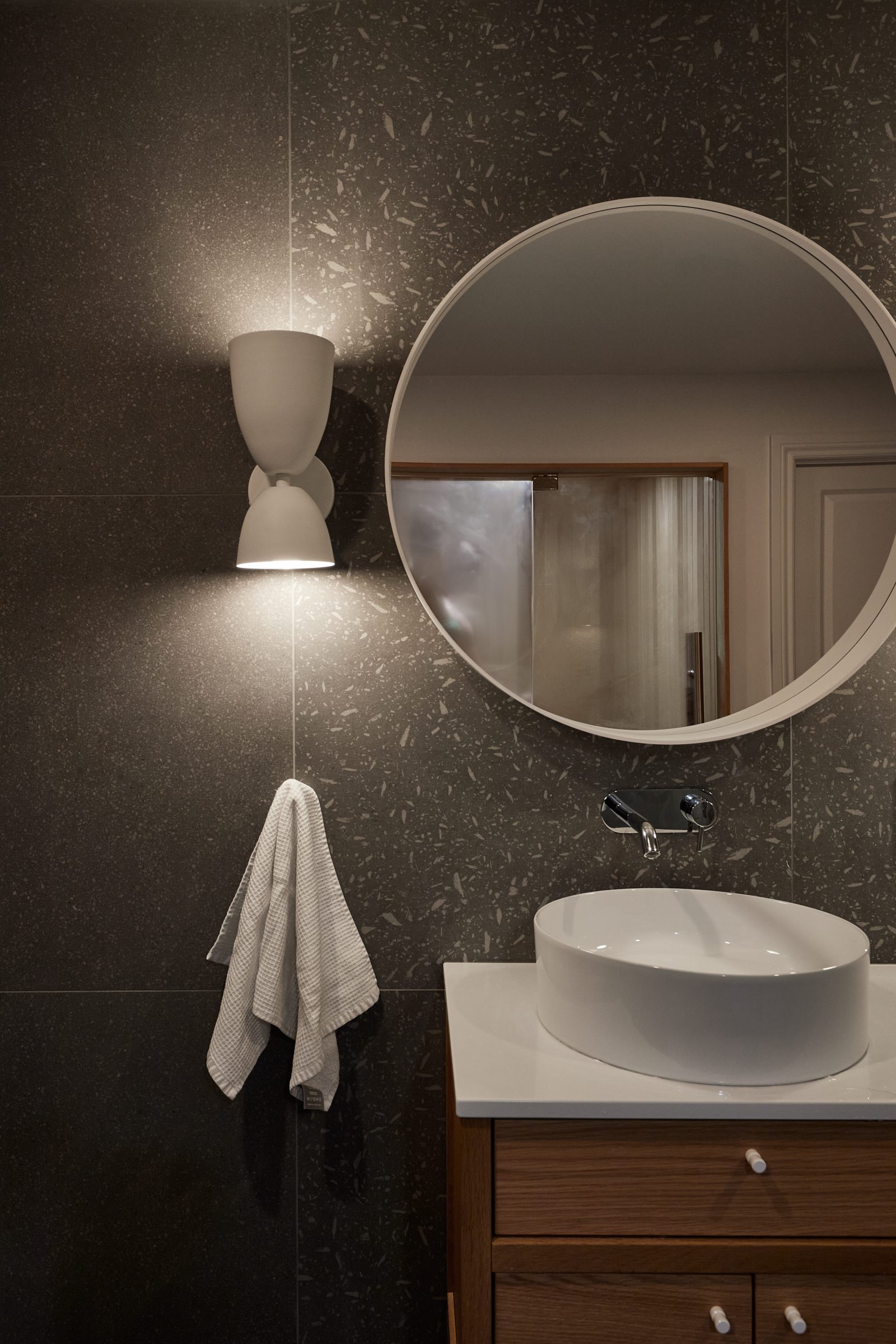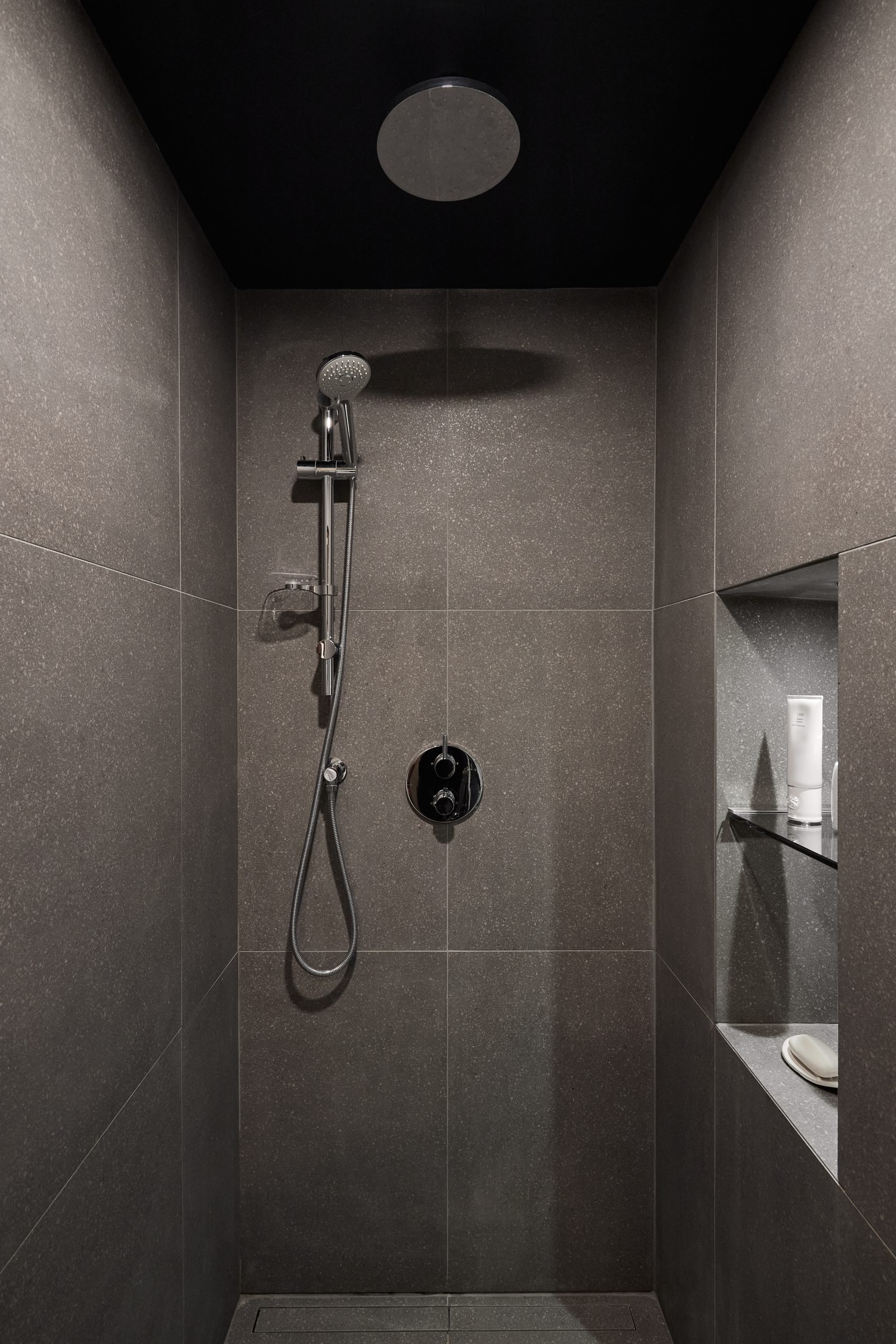 We love
The cat doors leading to the basement—no one has to open the door for the cat anymore.
The high-end cabinetry that showcases the family's mementos.
The concrete slab coated in epoxy to protect the basement from potential water damage.
The kids' rooms perfectly suited to their tastes.
The large bathroom with a hot tub and meditation corner that practically guarantees relaxation and wellness.