The challenge
Our clients, owners of a residence in a prestigious neighbourhood, wanted to optimize the main floor and exterior. With their kids now teenagers, they were freer to renovate their space with an updated vision. Their wish list: beautify the yard, make their space more functional and, most importantly, make get-togethers the focal point.
The ask
To meet our clients' main priorities, we wanted to deliver natural light year-round, a functional, inviting yard, and an open-concept dream kitchen where they could entertain guests—not to mention an enhanced space on par with their passion for cooking.
The proposed concept to refresh the home involved some major work, including: 
Opening up the main floor to make it more impressive 

Removing the load-bearing wall between the kitchen and dining room to allow direct access to the yard 

Having the main kitchen counter face the yard, for an inspiring view during meal prep

Extending the living area to the lush garden, and adding an outdoor kitchen and clubhouse near the pool
The result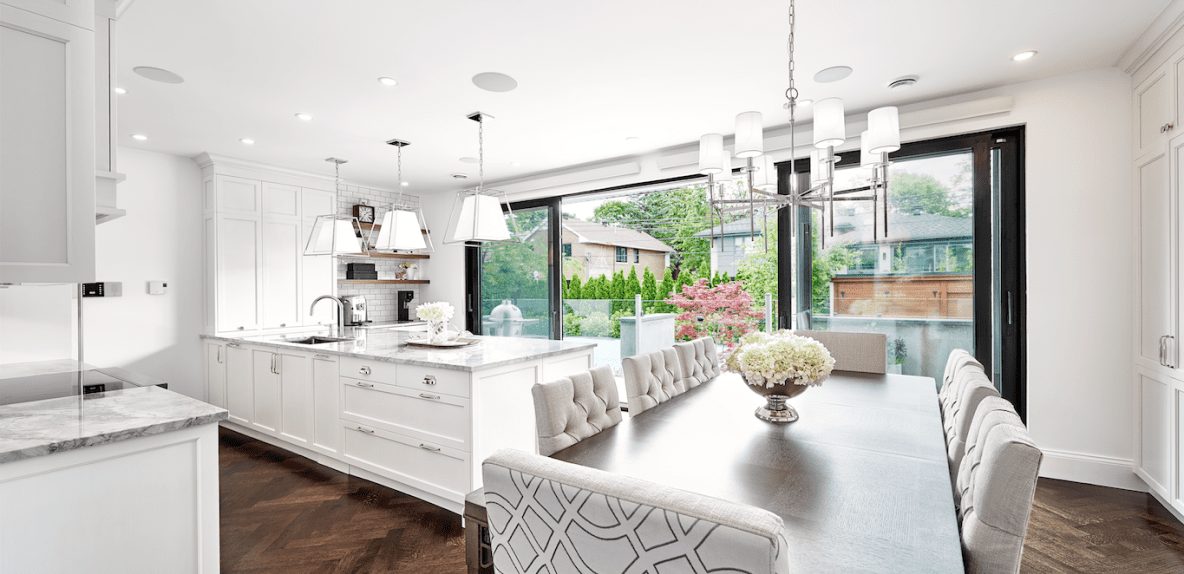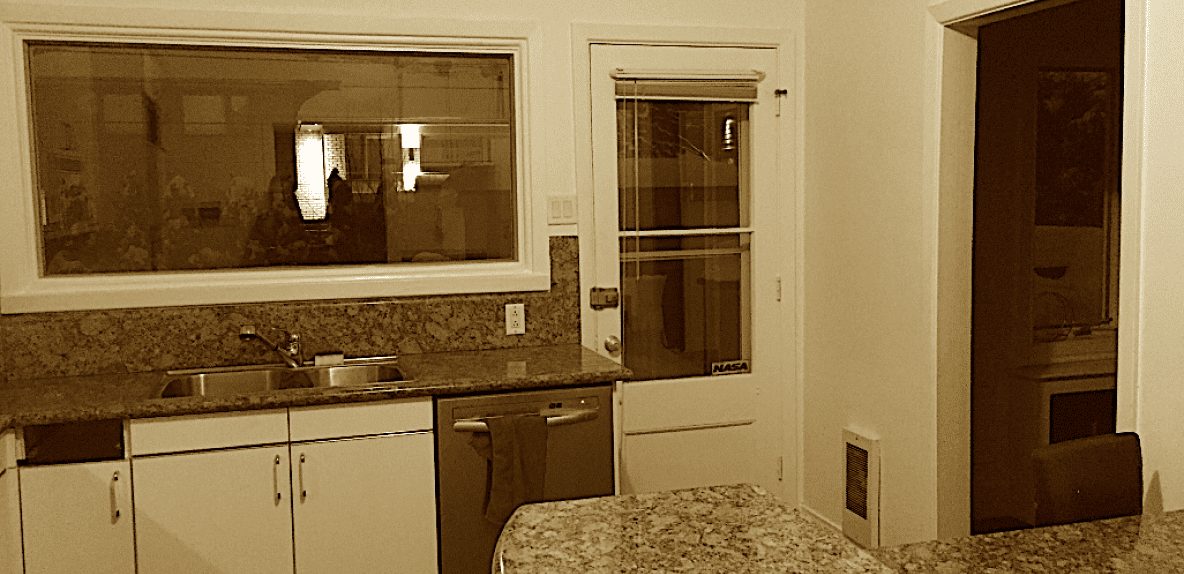 Before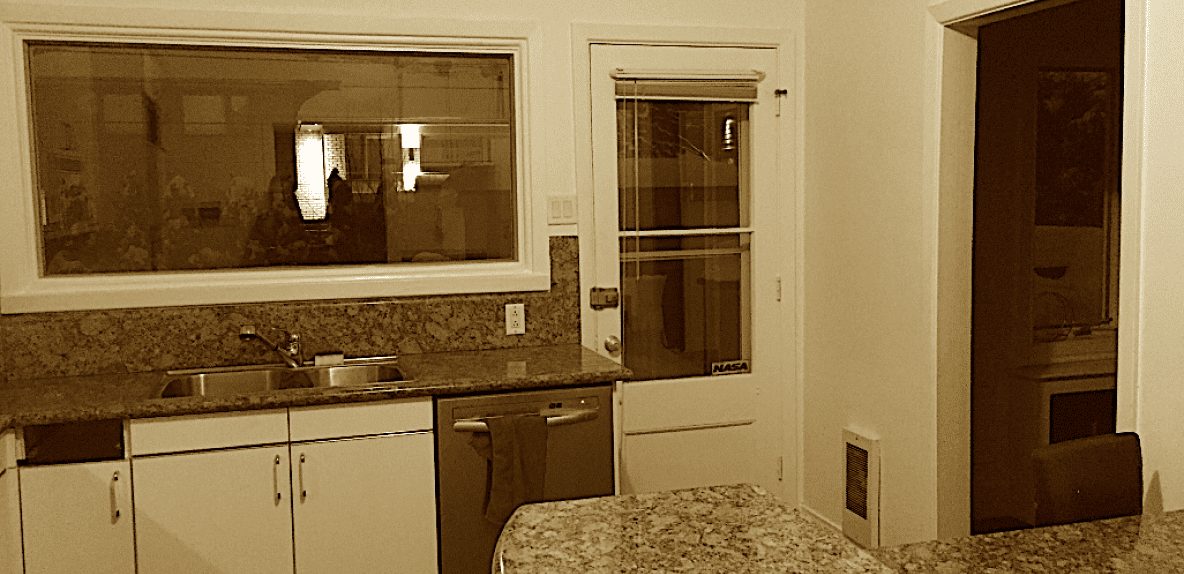 After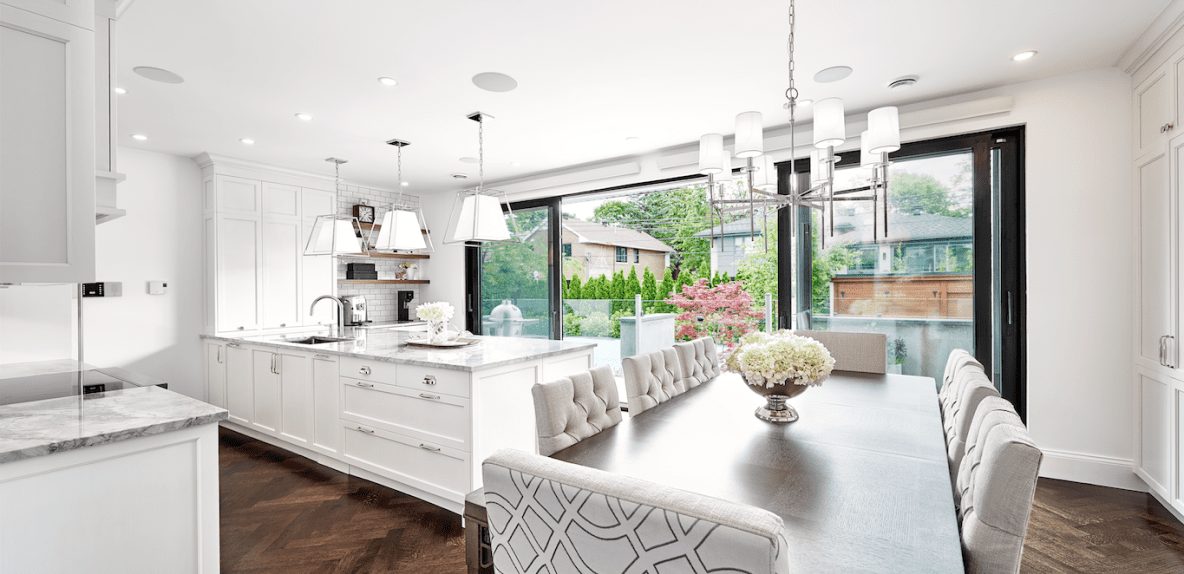 Our clients now have a 20-ft. wall of glass facing out over the yard. A wise choice to create a space that's as attractive as it is practical.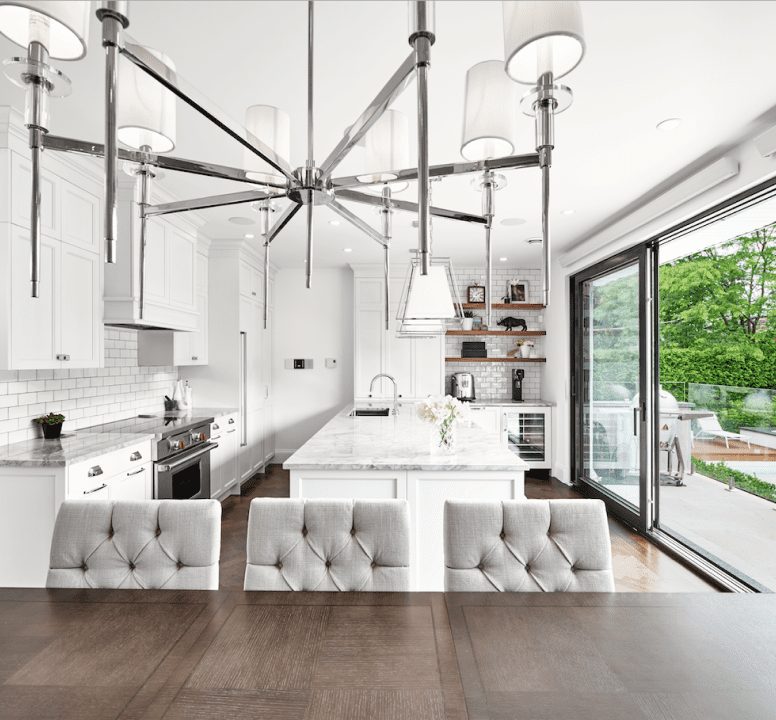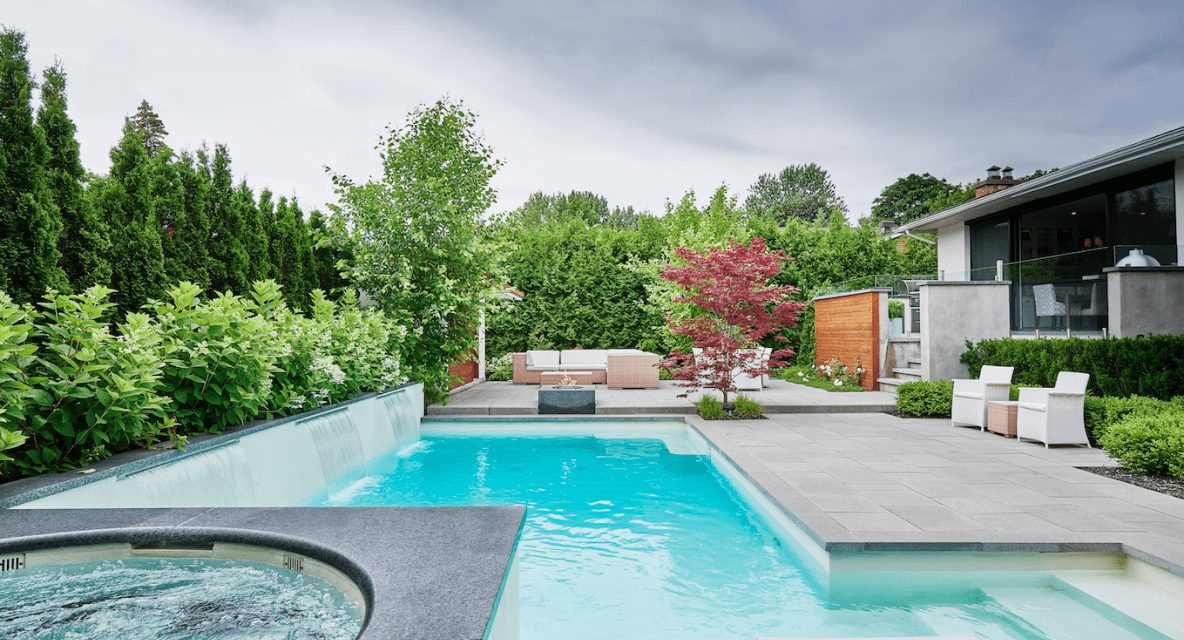 Our clients' favourite spot, the living room, was transformed into a comfortable, sleek space. The original fireplace was replaced with a gas version that meets the latest environmental standards and was covered with large MAXFINE tiles, made of porcelain that's a double for Carrara marble.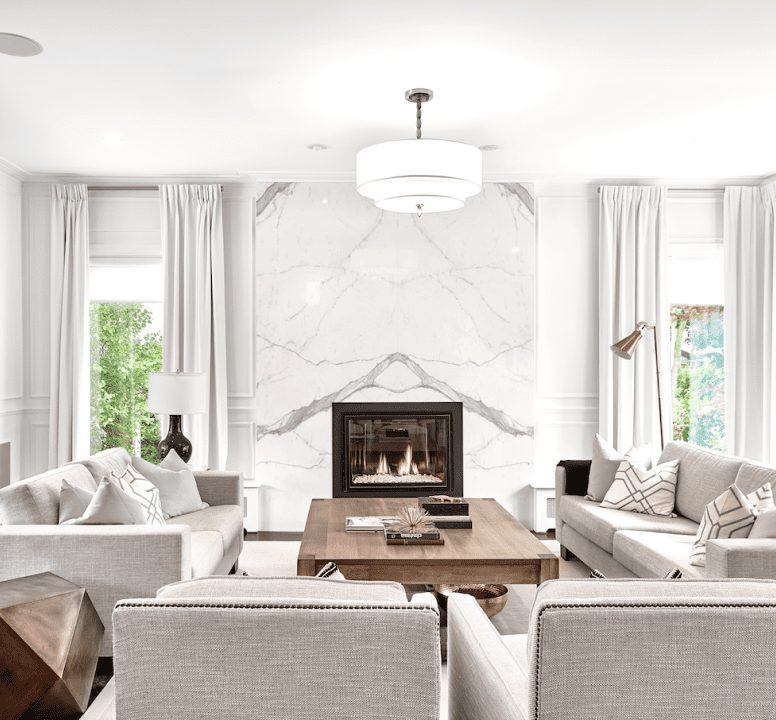 In the kitchen, the upscale countertop and cabinetry elegantly conceal the appliances, and their grandparents' silverware—one of our clients' most prized possessions—is proudly on display. The oversized peninsula provides an unparalleled work/entertainment space and the impressive spice drawer can accommodate the wide variety of the seasonings used to enhance their culinary creations.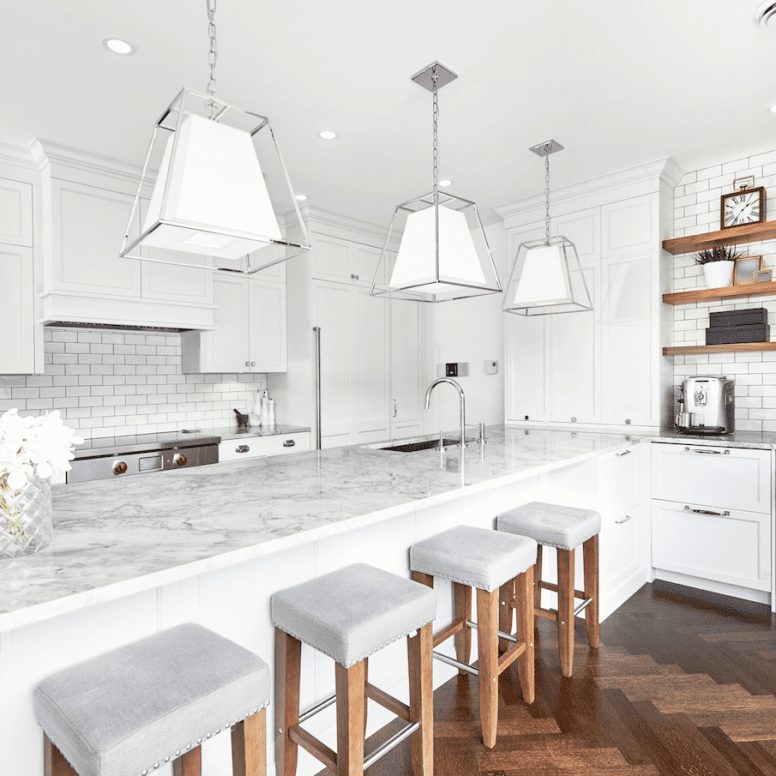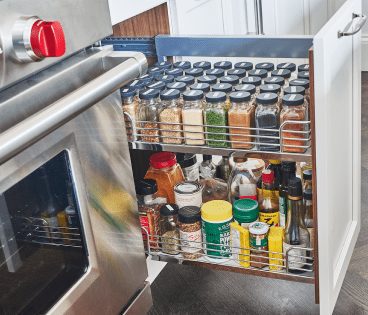 In the yard, the outdoor kitchen—equipped with a barbecue and made-to-measure cabinets—allows the chef to prepare delicious meals for the entire family. The clubhouse next to the pool serves as a comfortable, inviting spot to take full advantage of summer. 
We love
The sublime herringbone kitchen flooring, which ties the room in with the living room.
The freezerless refrigerator, an innovative way to ensure there's enough room for fresh produce, and two custom-built freezer drawers.
The stainless steel barbecue area, for year-round grilling.
The clubhouse next to the pool—ideal for backyard parties.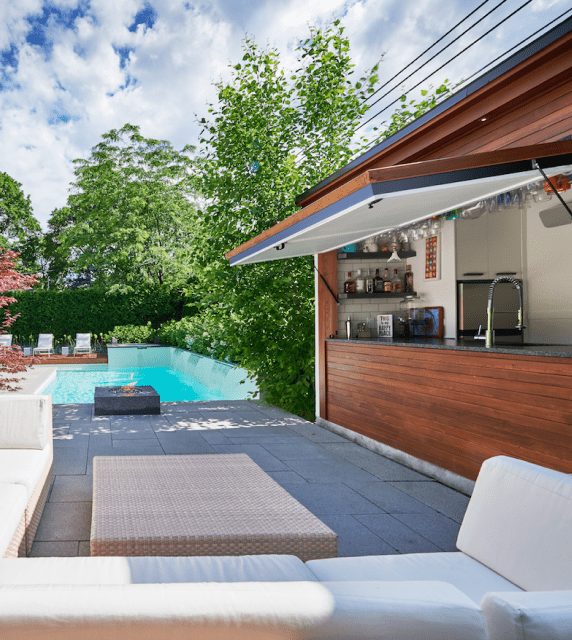 The smart lighting system, controlled from a wall-mounted self-charging tablet.