The challenge
Our clients loved their neighbourhood and their house, which they wanted to turn into their dream home. But with mom at home with the couple's two young children, the living space was starting to feel cramped and no longer suited to their daily life.
The ask
Our goal was to make our clients' day-to-day living easier. To do it, we needed to build more storage space, provide the parents with more privacy, and create a custom wine cellar. Another important element was improving the house's energy efficiency: as project managers, we oversaw the work of an external designer hired by the clients to find the best ways to optimize their home.
To design a family-friendly home that would simplify everyday life, we decided on these steps:
Enlarging the master bedroom to annex a walk-in closet and a family bathroom

Converting the fireplace to a more eco-friendly option

Adding more windows to let in as much natural light as possible

Moving the washer and dryer to the ground floor to make doing laundry easier
The result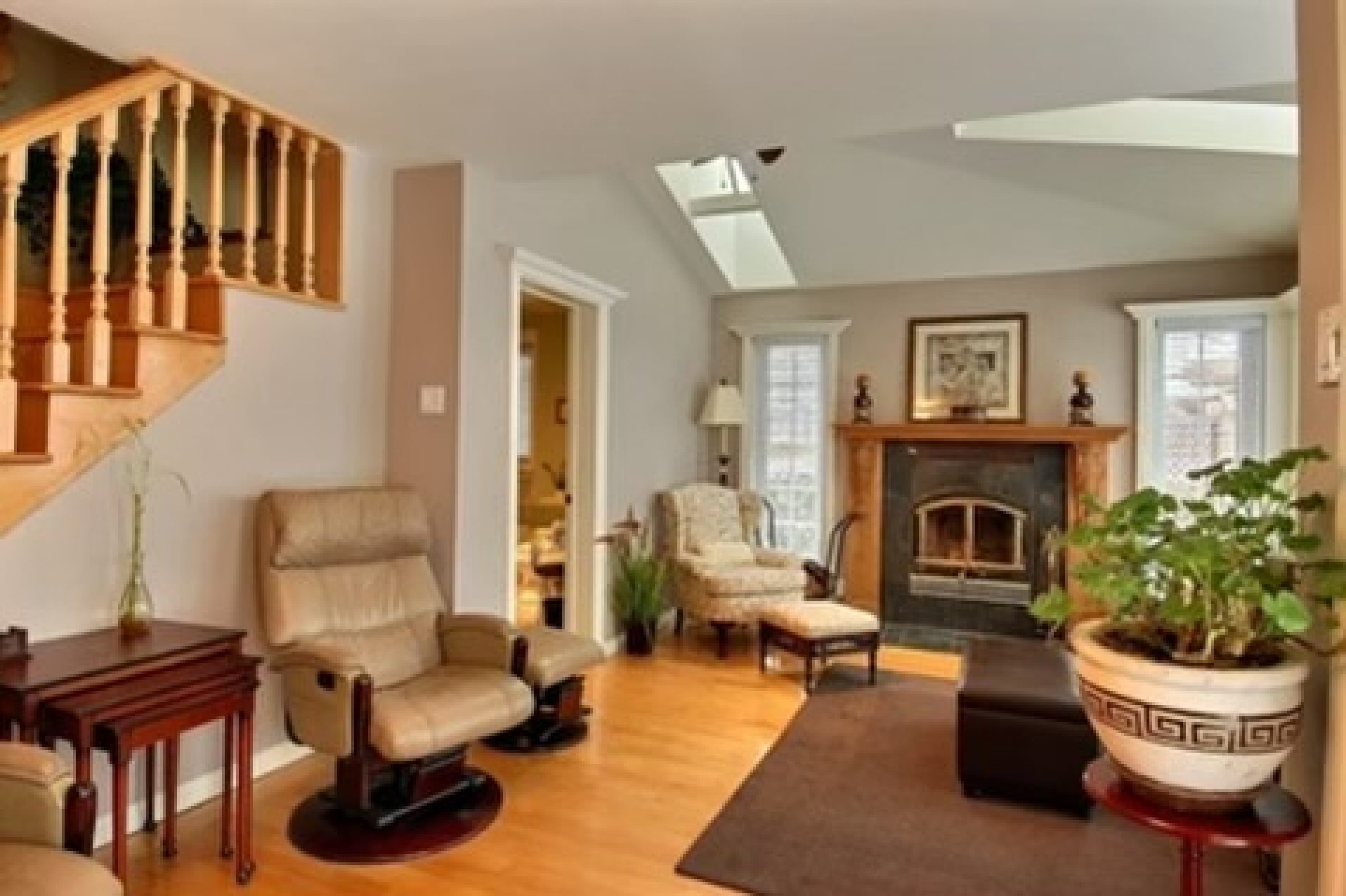 Before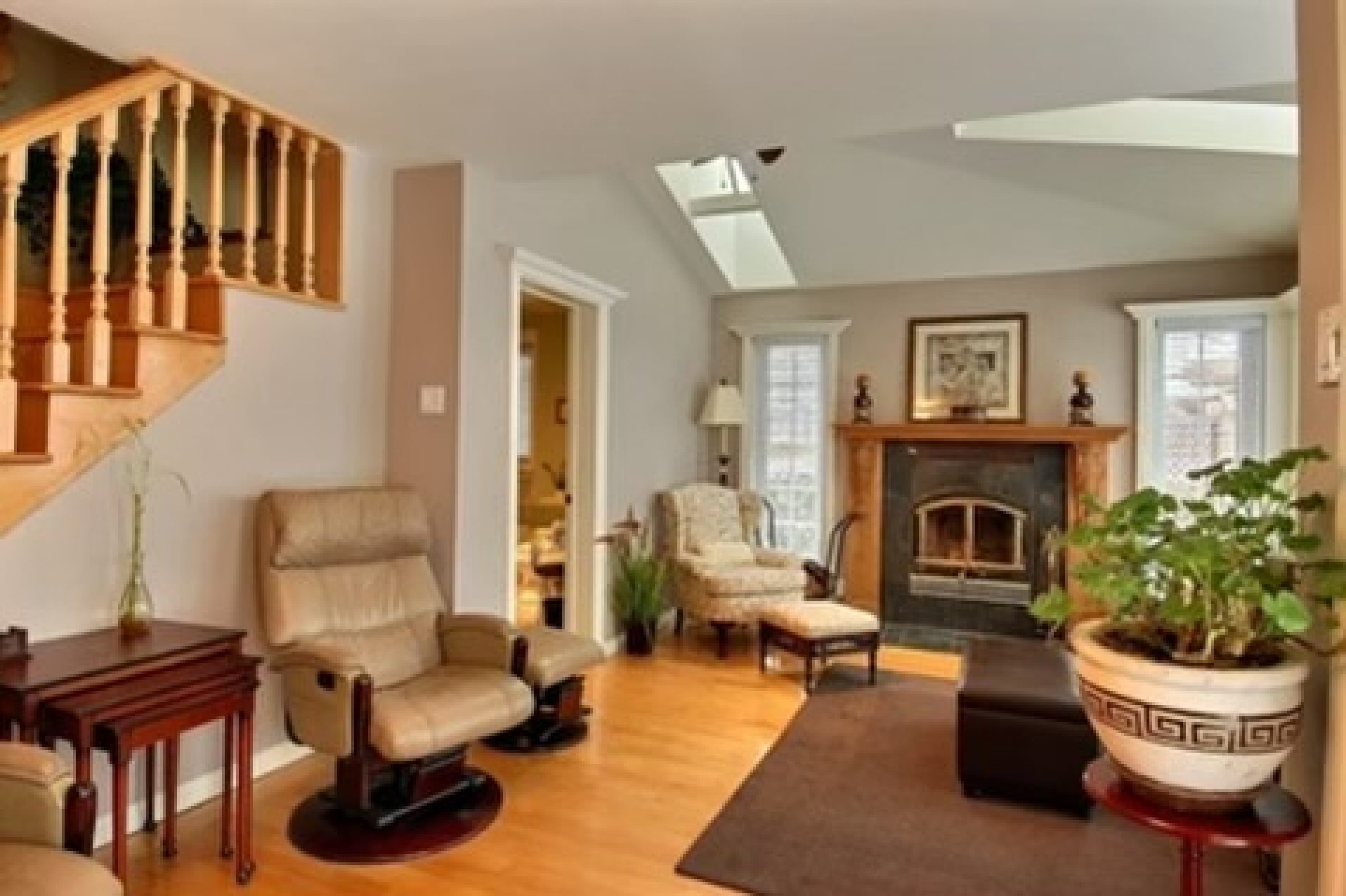 After
Reconfiguring the living space allowed for a large bathroom with a cathedral ceiling and a skylight.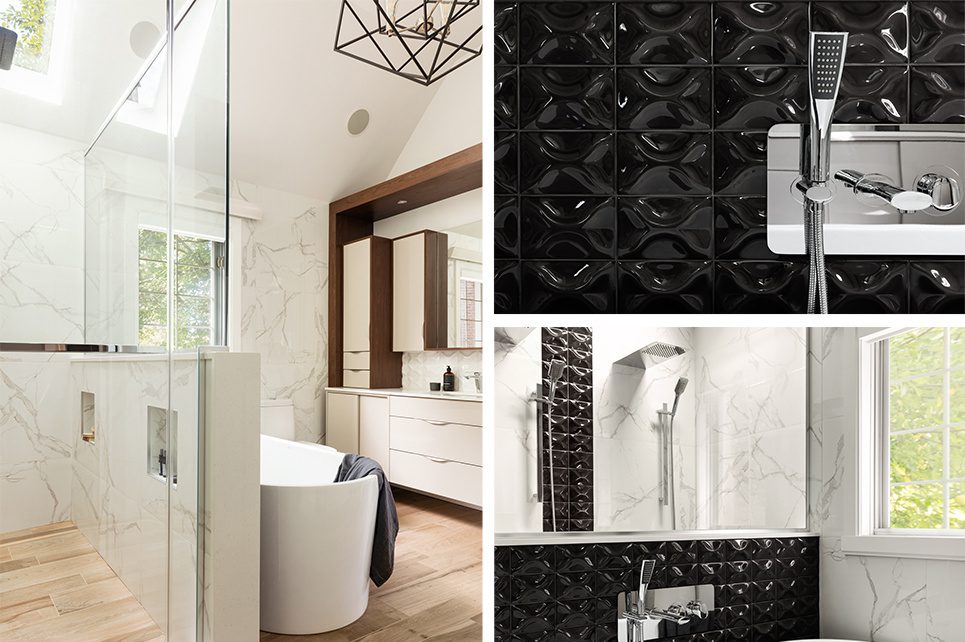 In addition to improving the home's energy efficiency, the spectacular window upgrades create the illusion that the space is bigger than it is.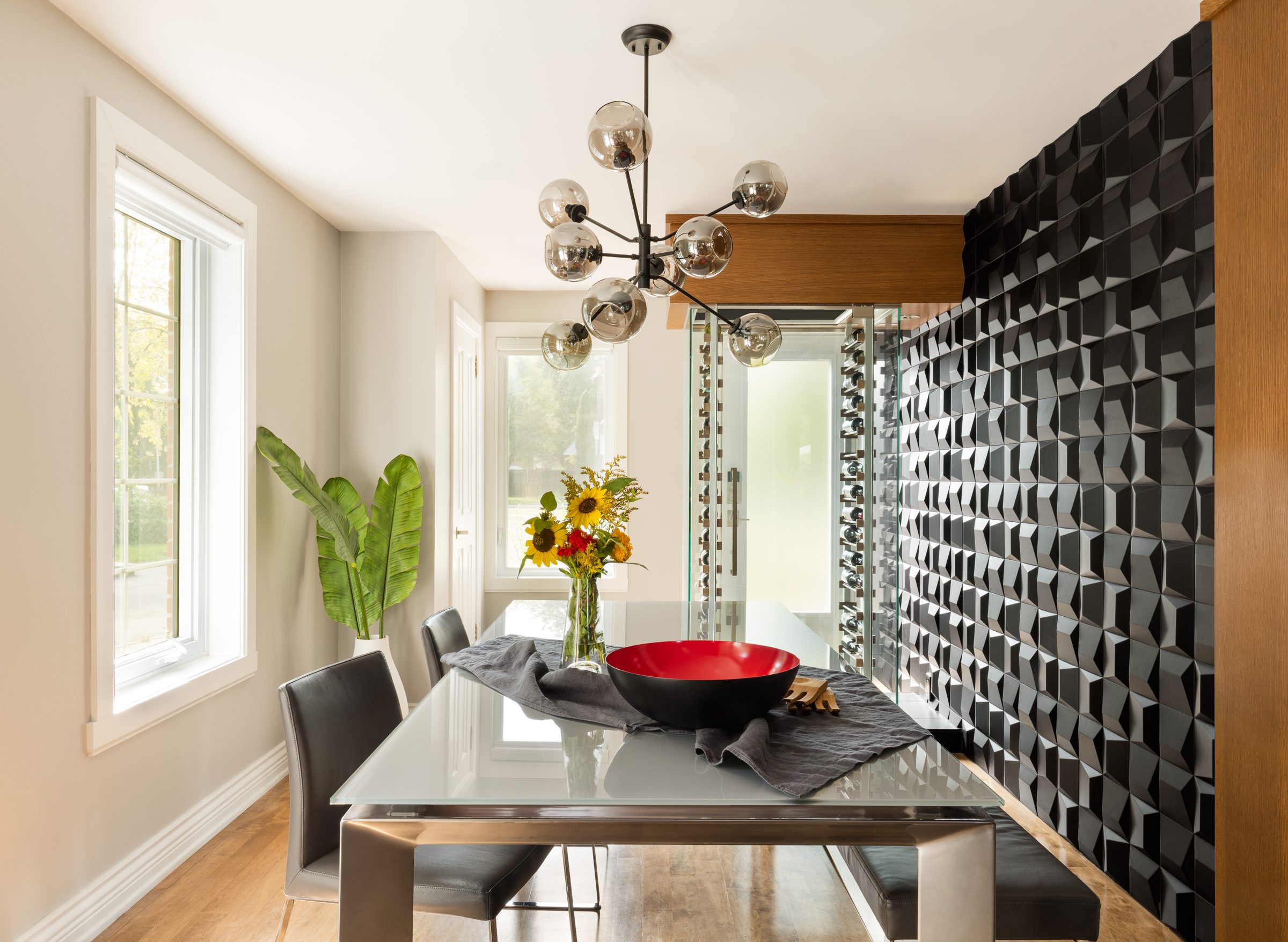 Dad, a wine aficionado, was treated to a custom-made cellar right beside the accent wall in the dining room. It's a spectacular—and convenient—addition that impresses all their guests.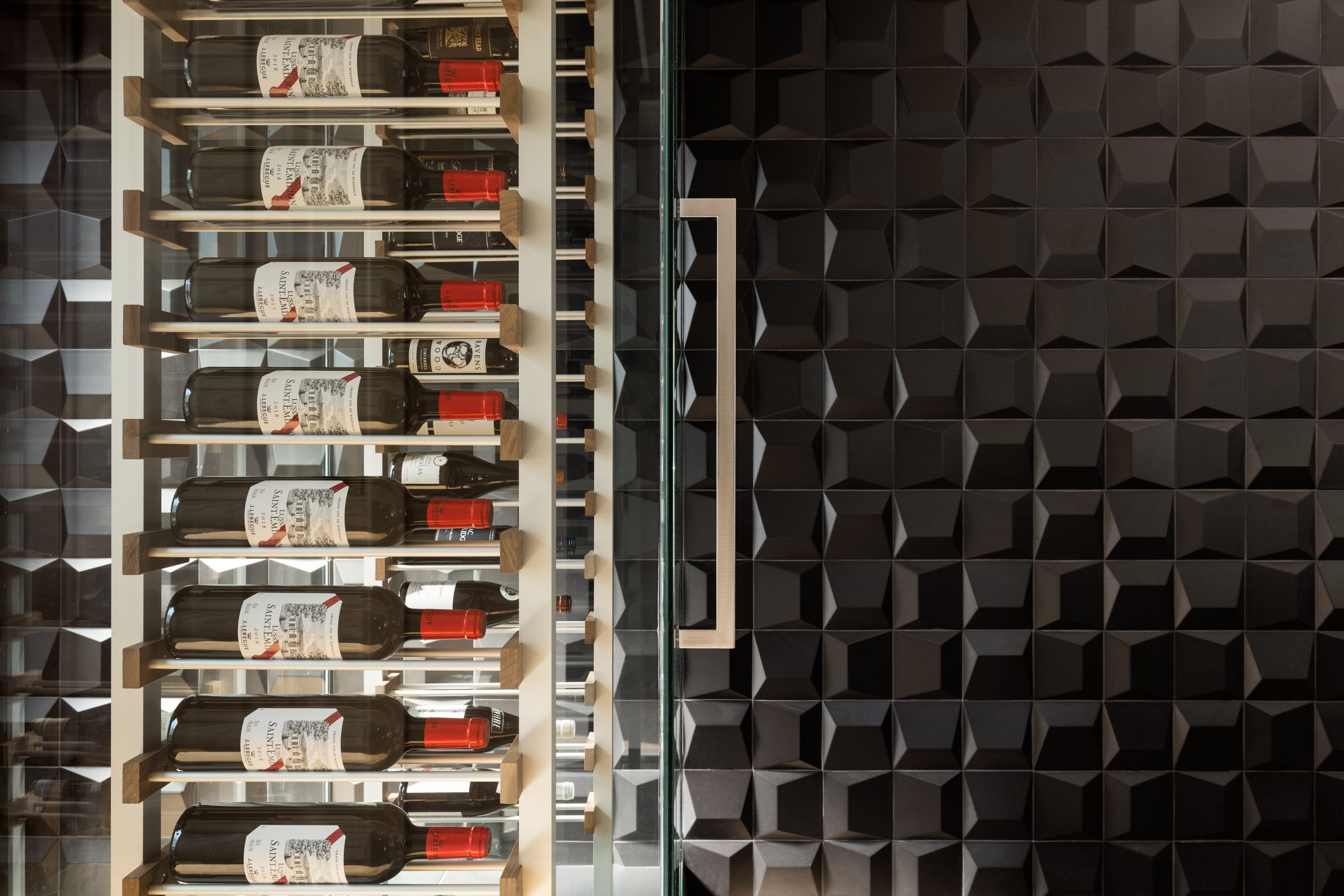 The after-sales service
To this day, we continue to help our clients improve their home by making little changes—like adjusting the cellar door and maintaining the latex joints—that go a long way.
We love
The living room bathed in natural light.
The warm and cozy environment created in the bedroom.
The inviting and sophisticated walk-in closet, which provides lots of privacy.
The incredible accent wall in the dining room and the wine cellar with its three glass walls.