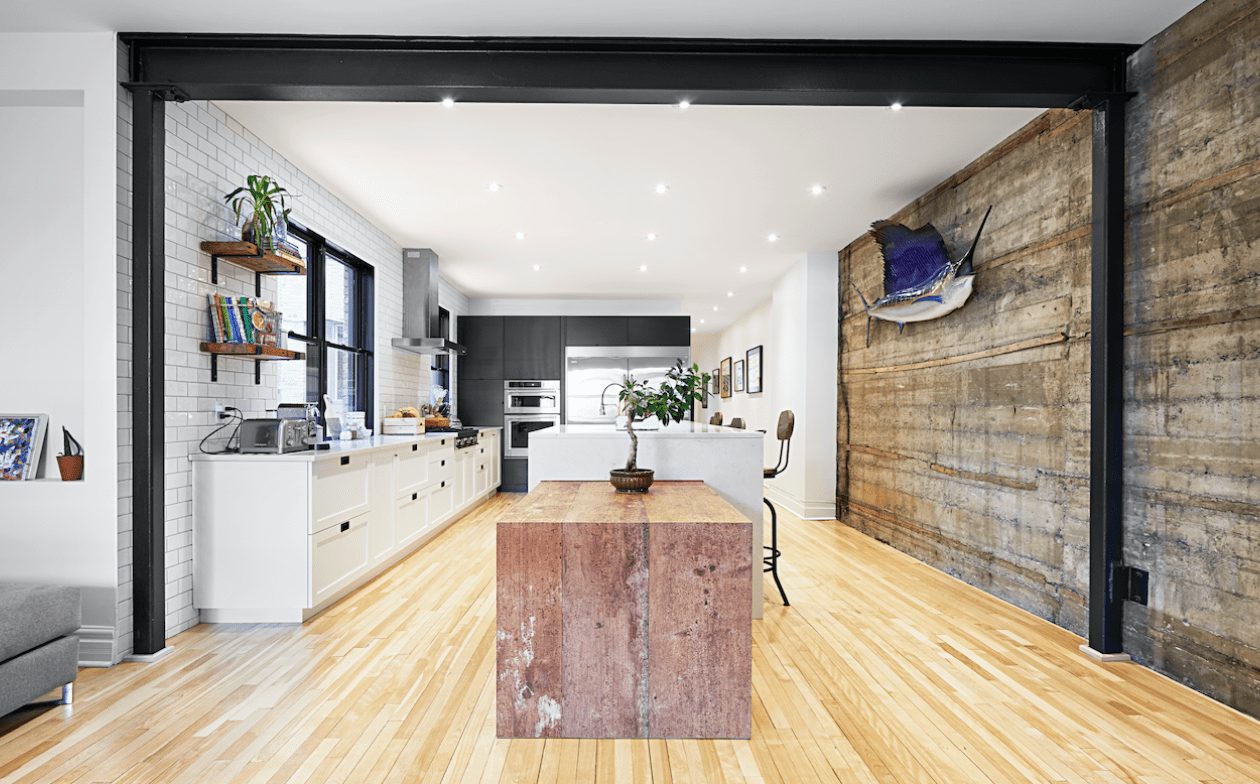 The challenge
This young family had recently bought a condo and hoped to totally transform the living space. Like most homes in Outremont, it had small, closed-off rooms that didn't let in a lot of light. Next, the main bedroom was far from the kids' rooms, which didn't work for the family. Finally, our clients preferred to eliminate the dining room and instead share meals around the kitchen island, as is their tradition.
The ask
The goal was to create an open, modern, functional and family-friendly living space, while preserving the home's original charm. The decor also had to work with the family's furniture. The huge dining room, which didn't get a lot of use, would be merged with the kitchen to create the large, modern, New York-style space of their dreams.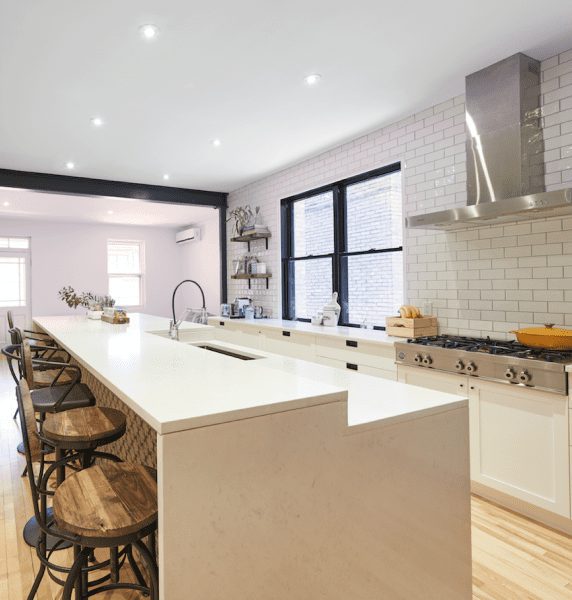 The plan was divided into specific steps:
Opening up the kitchen and downsizing the dining room area to create an open, light-filled communal space 

Reconfiguring the main bedroom to add two walk-ins

Moving the kids' rooms closer to the main bedroom

Expanding and updating the bathroom to make room for the whole family
The result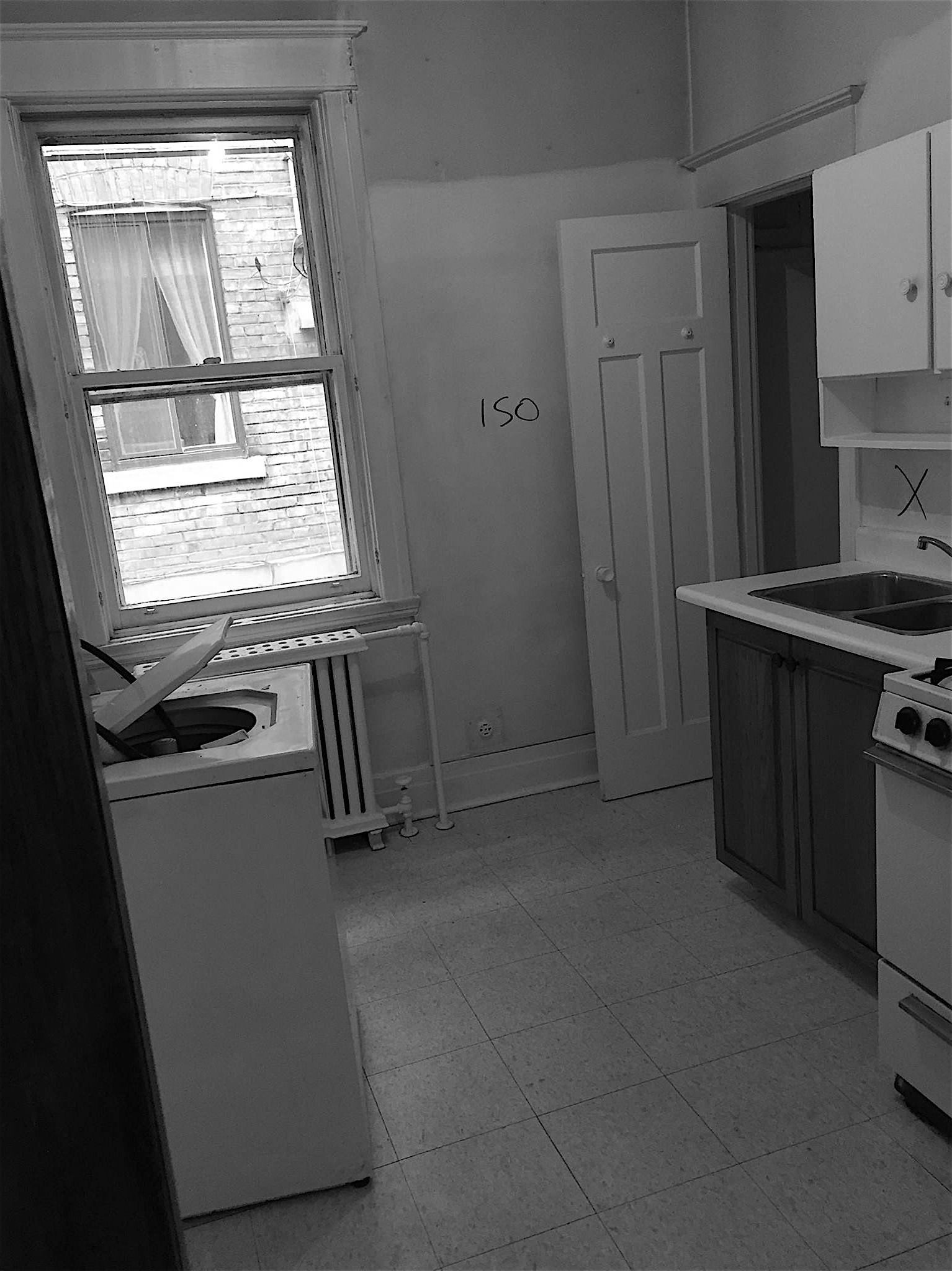 Before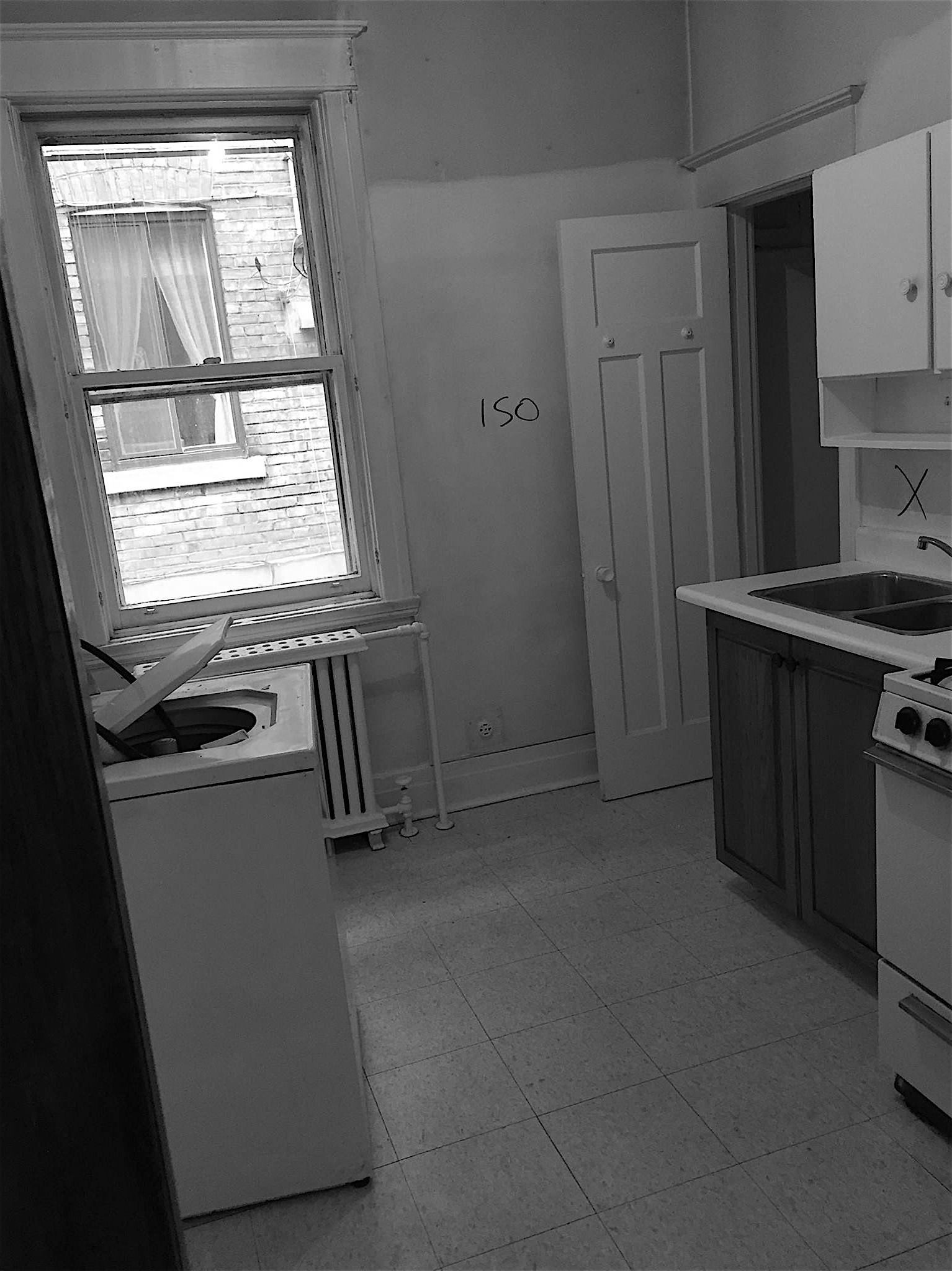 After
The communal living space at the back of the condo, with its huge 14-foot island, was perfectly suited to the homeowners' busy schedule. The retractable recycled wood table set into the island ensured they could maximize their space when entertaining.
The living space is bathed in natural light thanks to custom two-tone windows—black inside for the style and brown outside to comply with regulations set out by the borough of Outremont.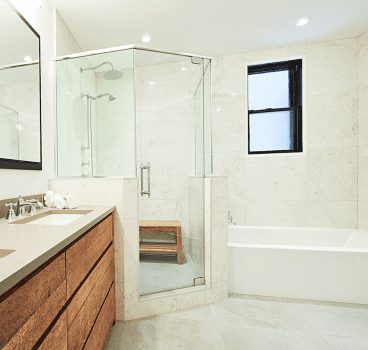 The large family bathroom, with its glassed-in shower, bathtub and double vanity, is the perfect place to start and end the day. There's room for everyone!
The after-sales service
Water leaking from their upstairs neighbours damaged part of the new kitchen, but everything was quickly repaired in this much-loved space—it was like nothing had happened.
We love
The original door that was restored and hung from a suspended rail.
Recycled wood, marble and concrete-look tiles blending together seamlessly to create a timeless decor.
The floor-to-ceiling ceramic backsplash that accentuates the height of the room and creates a seamless wall behind the stove.
The exposed steel beam and columns that break up the space without taking up any extra room.
The exposed stainless steel hood between two new black windows that's like something out of a hip New York restaurant.
The stark contrast between the pure white and the black accents, like the built-in handles, custom cabinets and period radiator.