The challenge
Newly separated, our client purchased the duplex next to her family home to be close to her teenaged children. The building was older and needed a lot of work to make it livable.
The ask
The space needed to be transformed completely to meet the family's daily needs—including maximizing the kitchen storage space and bringing more natural light into the highly partitioned building. First and foremost, we had to make the building livable.  
We took a phased approach, which included:
Joining the back bedroom to the kitchen to make it more spacious

Enlarging the window in the new living room to take full advantage of the west-facing yard

Choosing materials that give the various living spaces a light, cheery feel

Adding more windows to dial up the brightness
The newly expanded living room is where the family gathers to enjoy quality time together. Opening onto the kitchen and dining room, the space is bathed in light thanks to the addition of a new window.
The use of wood and raw materials, along with the grey quartz countertop, give the kitchen a look that's timeless and sophisticated.
The basement bathroom, used mainly by the household's two teens, was given a modern makeover. The combination of colours, wood and geometrical patterns lend brightness to the room. The newly renovated laundry room, adjacent, offers an impressive amount of open storage as well as space to dry clothes.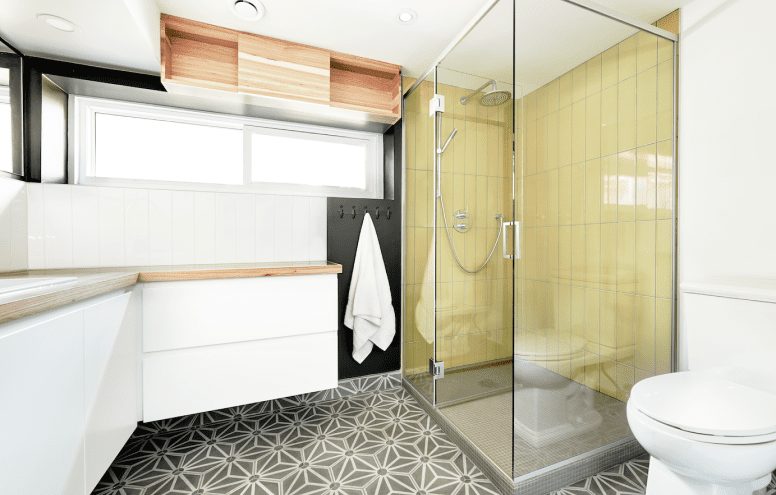 We love
The simplicity of the materials, which give the main-floor bathroom a refined look.
The Spanish-style concrete tile kitchen backsplash.
Cupboards that extend from the kitchen to the dining room for maximum storage space.