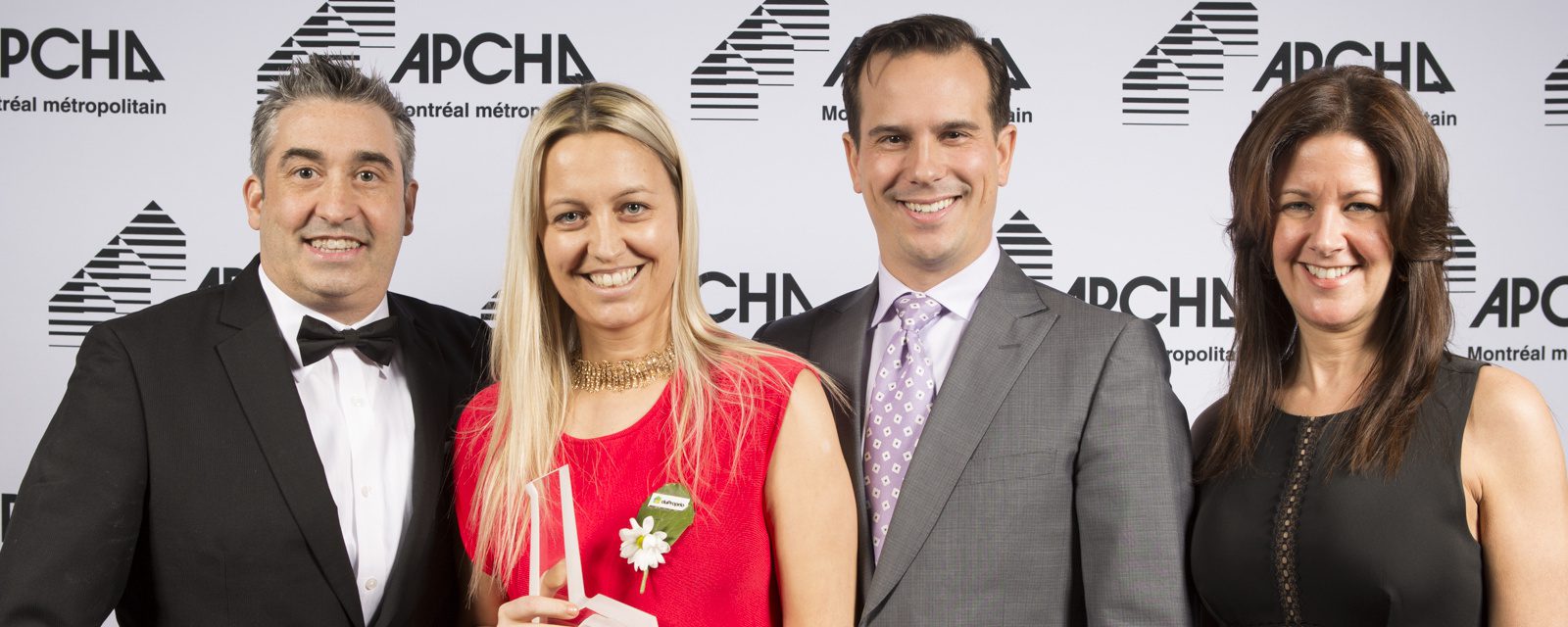 Tonight, at the 33rd Domus Gala organized by the Montreal metropolitan APCHQ, we won the most prestigious award: the Renovator of the year
It is a great honour to win this new prize, which is the holy grail of all Renovators in the greater Montreal area.  We would like to thank the Montreal metropolitan APCHQ and jury members of the Domus contest for all the great support offered to builders and renovators. 
Thank you also to our customers that allow us to present their projects to the greater renovation public.
Lastly, the biggest "Thank You" goes out to our team that ensures on a daily basis that our customers are always well taken care of and engaged in order to make their experience the very best in what can be a very stressful time!