Residential architect in Montreal
Are you considering renovation work but don't know where to start? Do you have projects in mind but don't have time to make your dreams a reality? Call on a residential architect in Montreal! ESPÉ has an architects service in Montreal. We are here to address all your desires and deliver your turnkey project, with quality building materials.
ESPÉ: your architect service
ESPÉ is a Montreal-based high-end renovation company specializing in homes and condos. Much more than an architect in Montreal specializing in interior spaces or exterior landscaping, ESPÉ supports you from the design to the completion of the renovation of your living space. With over 20 years of construction expertise, we create ambitious projects to transform your life and realize our client aspirations. Client relationship is our priority.
Residential architect service in Montreal: why choose ESPÉ?
Choosing ESPÉ means that you are guaranteed to work with trustworthy residential professionals in Montreal who will exceed your expectations! As an expert in Quebec residential renovation, ESPÉ is attentive to your needs and seeks to reveal the full potential of your living space with you. We prefer to collaborate with our clients over the long term, with transparency as the watchword.
Personalized support throughout the various stages of an architectural project
Our architectural technologists in Montreal support you with your renovation project from A to Z. The ESPÉ architect service is to be there from the development of your idea to the installation of your new interior. You will have a single, privileged point of contact who will ensure all the relationships with the stakeholders in the renovation project.
Customized residential architectural plans, tailored to your needs
Need a new space conducive to reflection for remote work? Is the arrival of a new child in your single-family home forcing you to rethink the organization of your living space? Do you want different exterior landscaping or residential design following your new construction project? The architect service in Montreal of ESPÉ is there to carry out your custom renovation projects!
Our advantage lies in our human, personalized support, since we are aware that a new project is above all a new adventure! Our design solutions are suited to your needs: every design decision is made with you.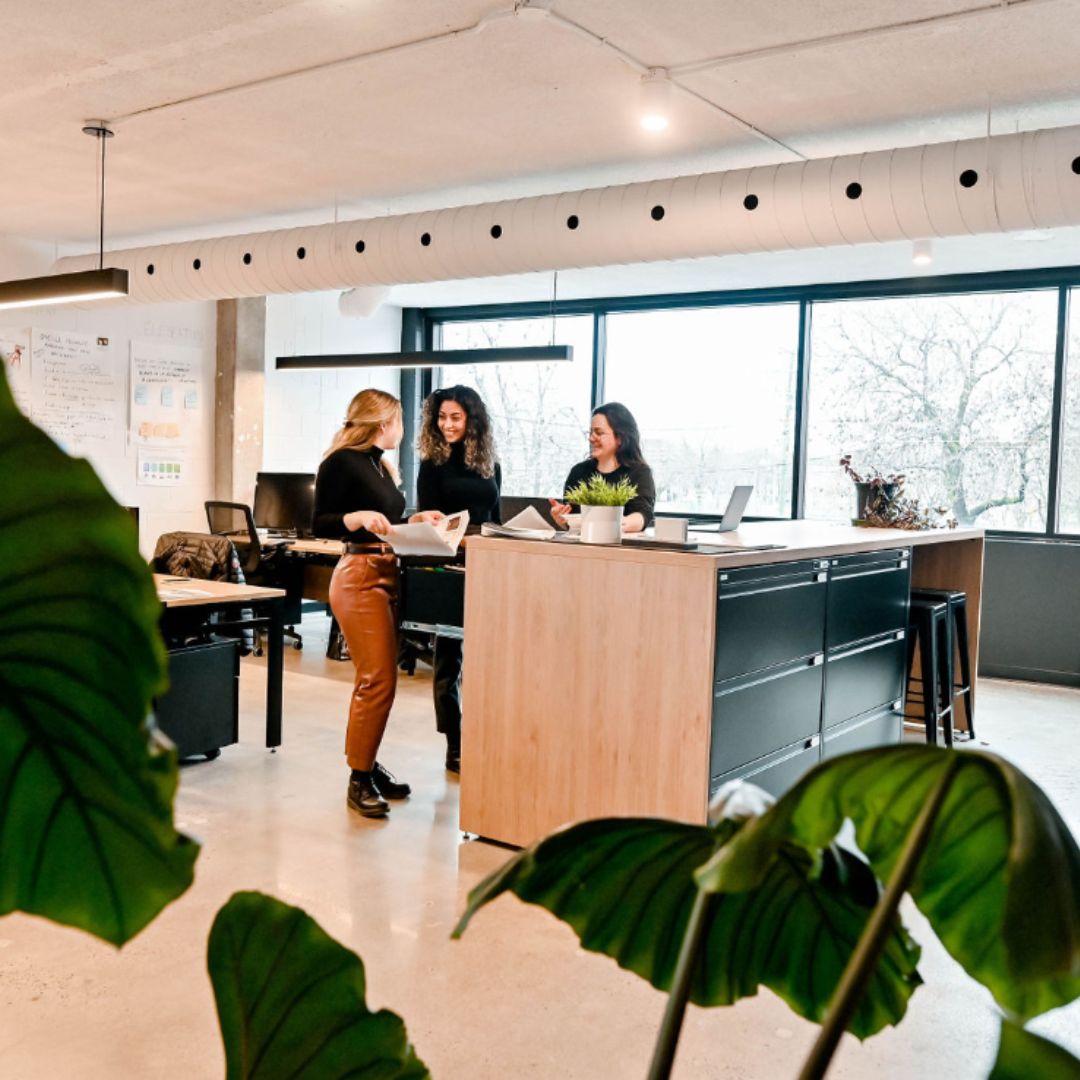 A qualified team, from design to construction
More than a design consultant or an architecture practice, ESPÉ provides you with a qualified team in Montreal to help you carry out your renovation projects for single-family homes and more. With expertise in project management and modern design service, we carry out architectural designs as well as interior design with multidisciplinary teams who are experts in their fields. Our team provides comprehensive design solutions to our clients for their design projects.
Turnkey project management
We take care of everything, even you: we will change your life! Our Montreal architectural services take you from the initial dream to the final touch. Our construction team will be there from the technical design to the realization of your project to reach our client goals. We thereby ensure compliance with standards and regulations and adjust the plans when necessary. We also provide every construction documents needed. Complete renovation of the roof, exterior walls, doors, windows… For your building project, our promise is simple: transform your space to transform your life!
Quality, high-end architectural work
ESPÉ has two watchwords: quality and expertise. We provide you with an urban and functional design, created according to your needs and standards of design, that adapts to your lifestyle for your small or large jobs.
If you still don't know where to start or if you need inspiration for your interior renovation of a single-family home or other living space, don't hesitate to consult our architectural projects now! With our architectural design process, we are ready to carry out all residential projects, with high standards or not.
Don't hesitate any longer; contact our team of experts to bring your residential design project in Montreal to life. That way, we can discuss your needs together as soon as possible! We are specialized in architecture and design for homes. In addition, when you become an ESPÉ client, you are a client for life—that is, you will always be able to benefit from our expert advice for your residential project! We will give you the best construction experience possible.